Our high-end smart health watch is equipped with a range of advanced features to monitor and improve your well-being. With its ECG electrocardiogram function.
Features:
 

ECG electrocardiogram function

SOS emergency call function,

Respiratory rate and heart rate monitoring

Exercise function: step count/calorie/distance multiple exercise modes

Non-invasive blood glucose measurement,

pressure measurement,

Blood pressure




Long endurance standby

Uric acid measurement,

body temperature monitoring,

Monitoring, sleep monitoring

Multiple dial switching call reminder

Blood lipid monitoring,

Blood oxygen monitoring,

Sedentary reminder and other health functions

Silent alarm clock

HRV-AI medical diagnosis,

Respiratory rate and heart rate monitoring

Remote family and friend care function

1.39 high-definition 360 * 360 full touch screen, music control.
Specifications:
Language

Watch language

: Chinese, English, Traditional, Japanese, French, German, Italian, Korean


APP language: HealthWea

r
Chinese, Traditional, English, Japanese, German, Russian, Italian, French, Spanish, Portuguese, Thai, Czech language, Greek, Polish language, Vietnamese language, Turkish language, Romanian language, Hungarian language, Danish language, Finnish language, Arabic, Ukrainian language, Hebrew language, Persian language, Irish language, Slovak language, Korean, Croatian language, Swedish language, Bokmal Norwegian
Packing
Watch, charging cable, instruction manual, packing box
Material
Shell: metal alloy + stainless steel
Bottom shell: PC+ABS+medical 316 steel sheet
Strap: Eco-friendly silicone/leather strap
Bracelet size
265 * 46 * 11MM (length, width, height)
Color
5 colors, black body matching (TPU black, blue, red 3 colors, and leather black, leather brown)
Box Szie
Color box: 172 * 97 * 33MM
Outer box: 50 units per box.
Smart Watch
Blood glucose lipid uric acid high-endhealth smart watch
ECG function | Bluetooth call | Noninvasive blood glucose measurementLipid-uric acid measurement|Temperature monitoring | Blood oxygen monitoringBreathing training|Heart rate monitor|Blood pressure monitoringSleep monitoring |Multimotion pattern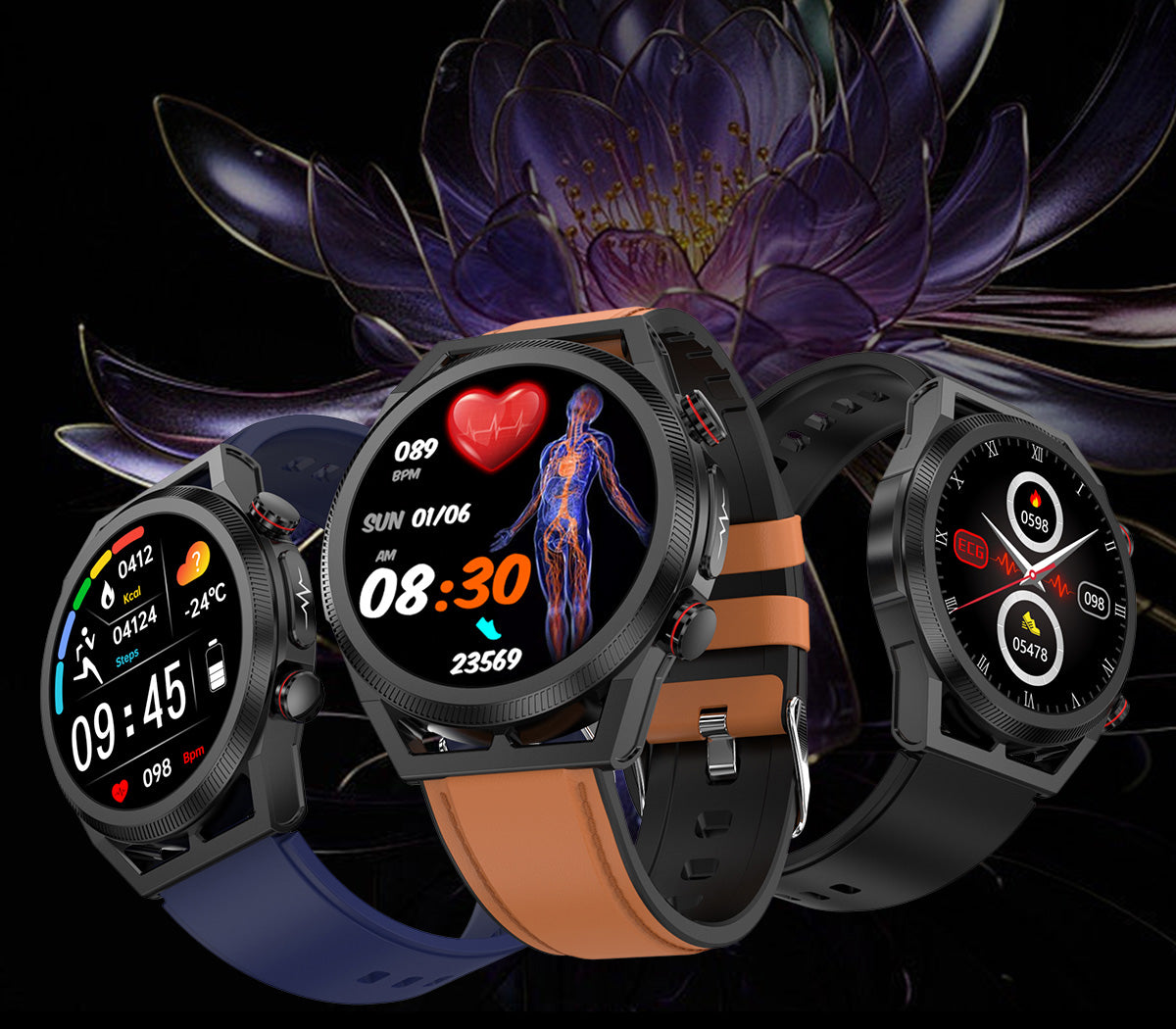 1.39 inch high resolution 360*360Full screen touch control large screen
1.39 inch round HD display, showing a variety of colors,Vivid and delicate, wonderful content on the screen.
Metal body and tempered glass bezel, polished through 10 processes,Create a beautiful surface transition, both texture and durability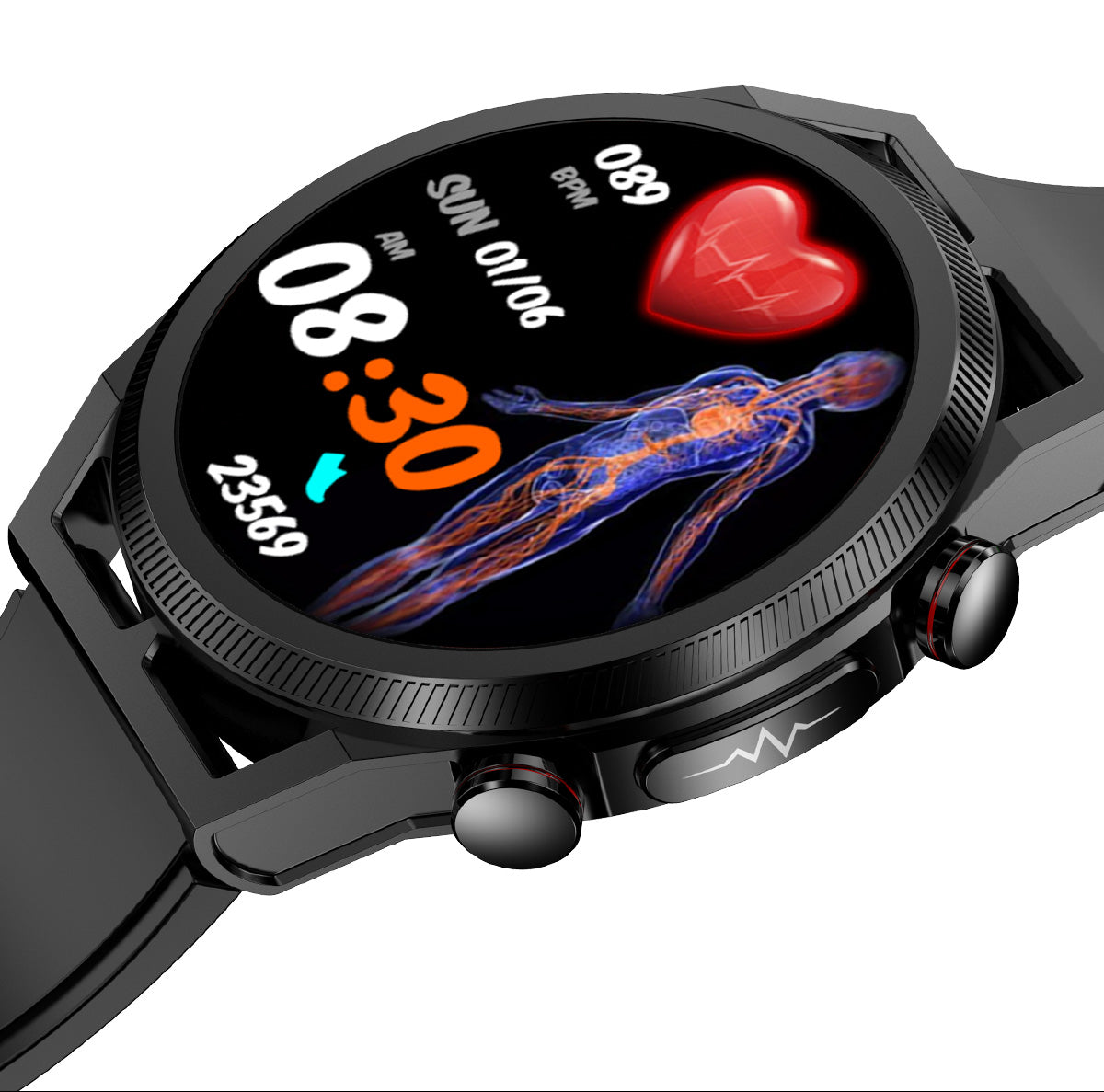 8 reasons to choose us

512HZ precision high-frequency ECGData chart,10 ECG diseases screening
With built-in sensors that track your health in real time,With 10 kinds of ECG disease screening, can read Al ECG,
Support ECG playback health report, provide intuitive and accurate ECGDiagnostic reports, visualizing diseases, potential risks,Let you know your health anytime, anywhere.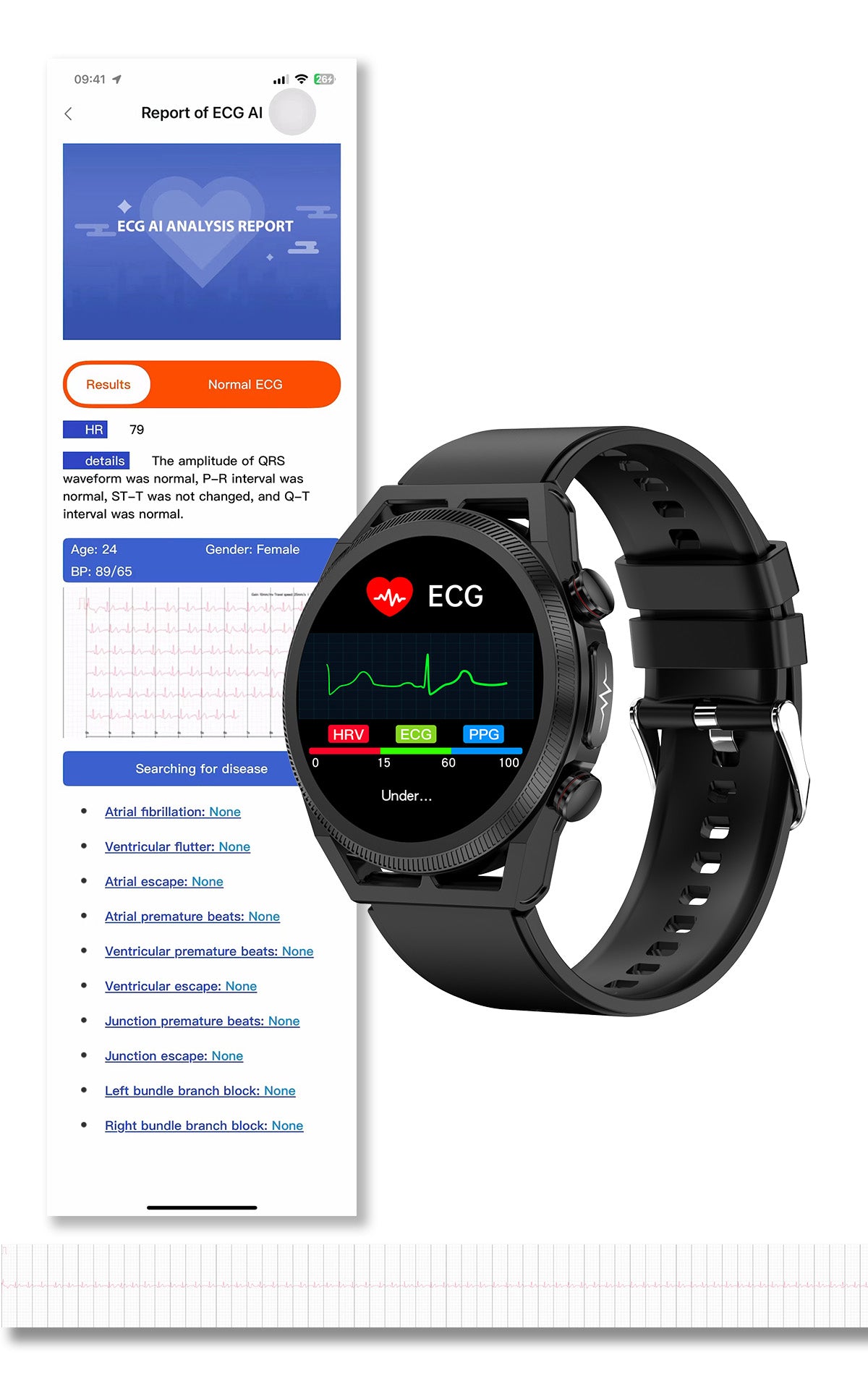 tele-care
Add parents or relatives to each other as friends to view
The number of steps, calories, and hours of sleep the other person took that dayAs well as measured heart rate, blood pressure, etc., remote understandingFamily health data.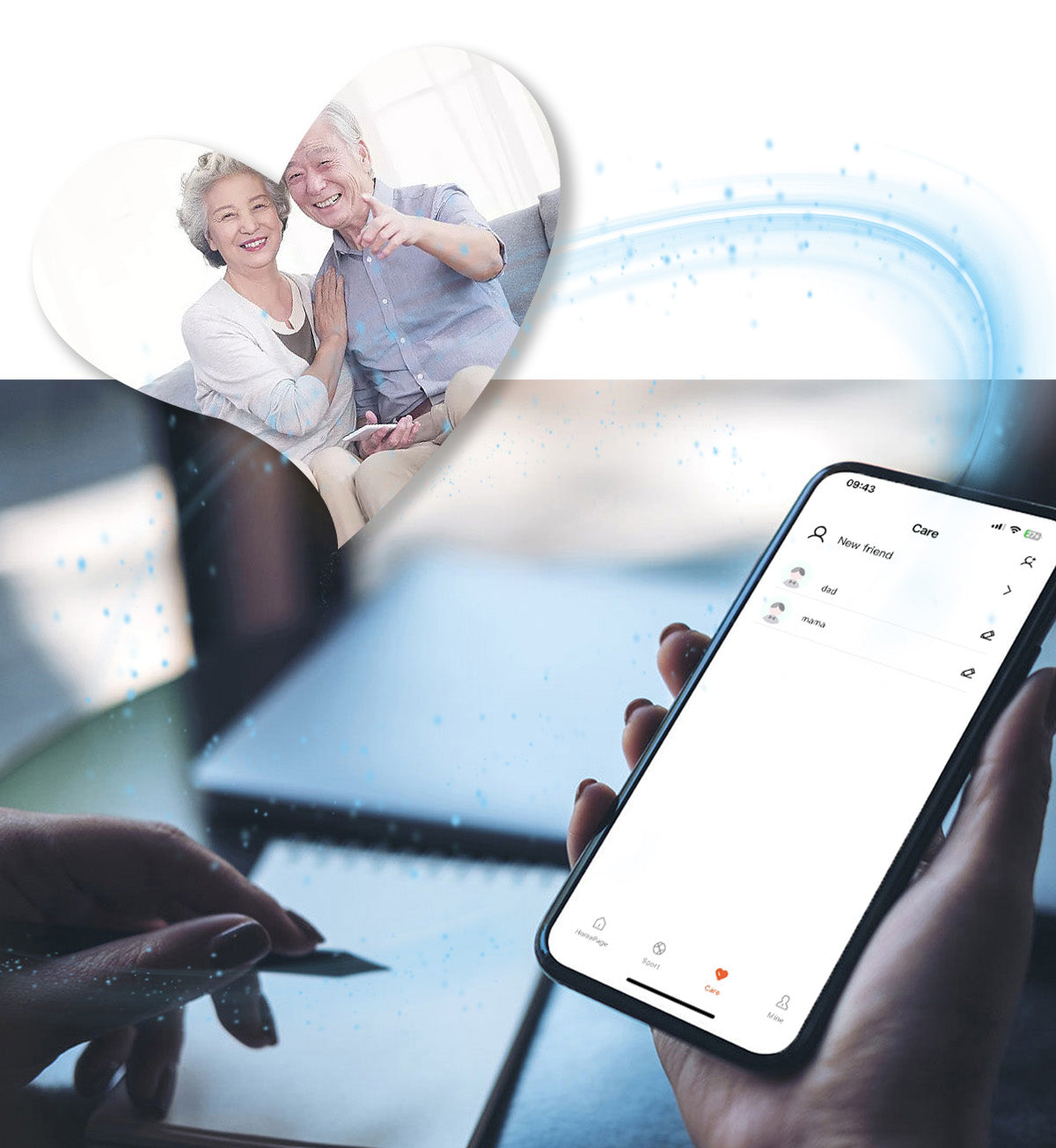 Bluetooth voice call
[Raises hand] You can answer the phone
After the App connection is paired, the watch can vibrateReminder display message content, calling number,Effectively solve noisy environment meeting etcIt is not convenient to look at the mobile phone scene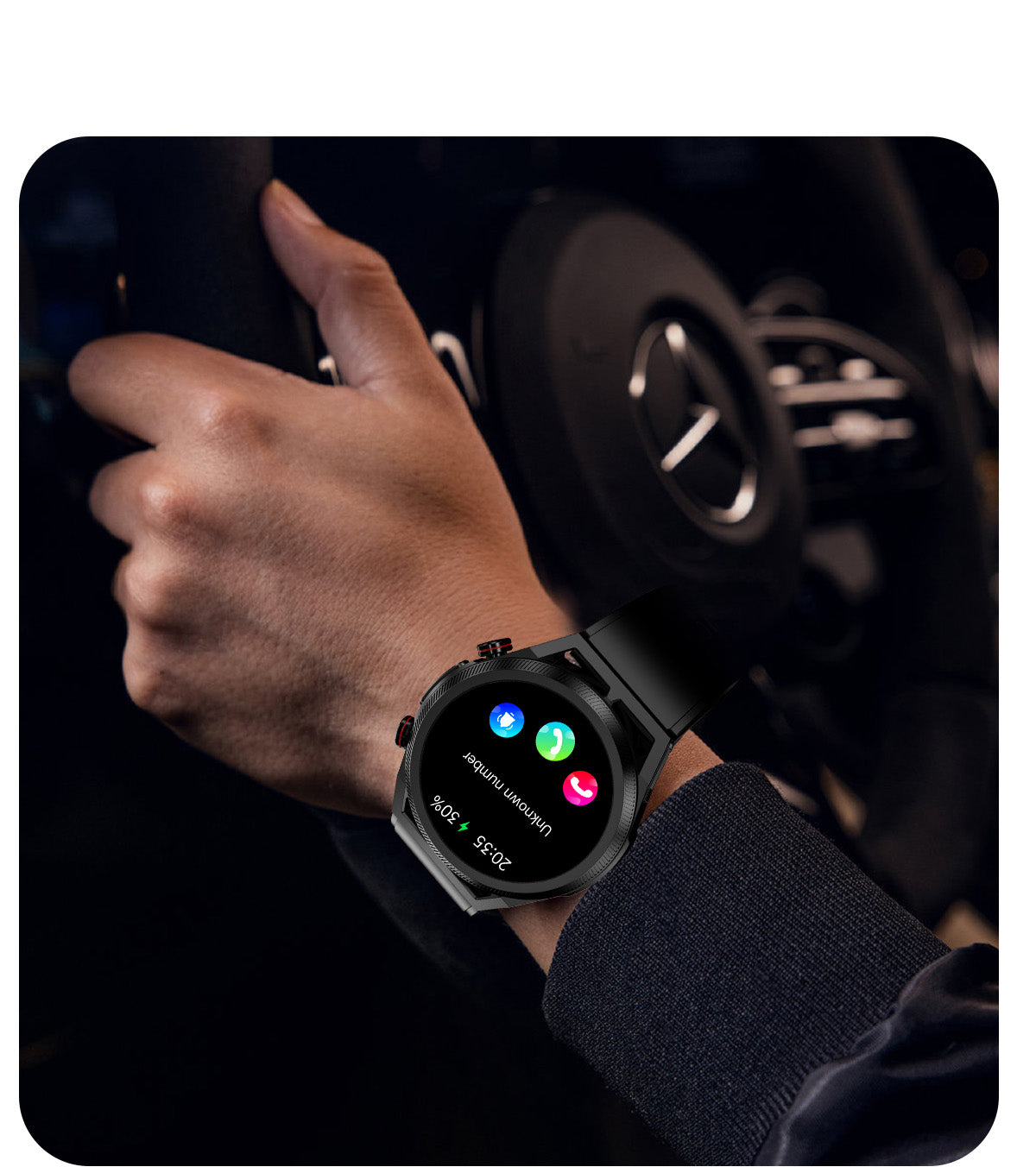 24-hour SOS
Emergency rescue
Elderly people who live alone suddenly feel ill,And for other emergencies, watch SOSYou can call for help and notify emergency contacts with one click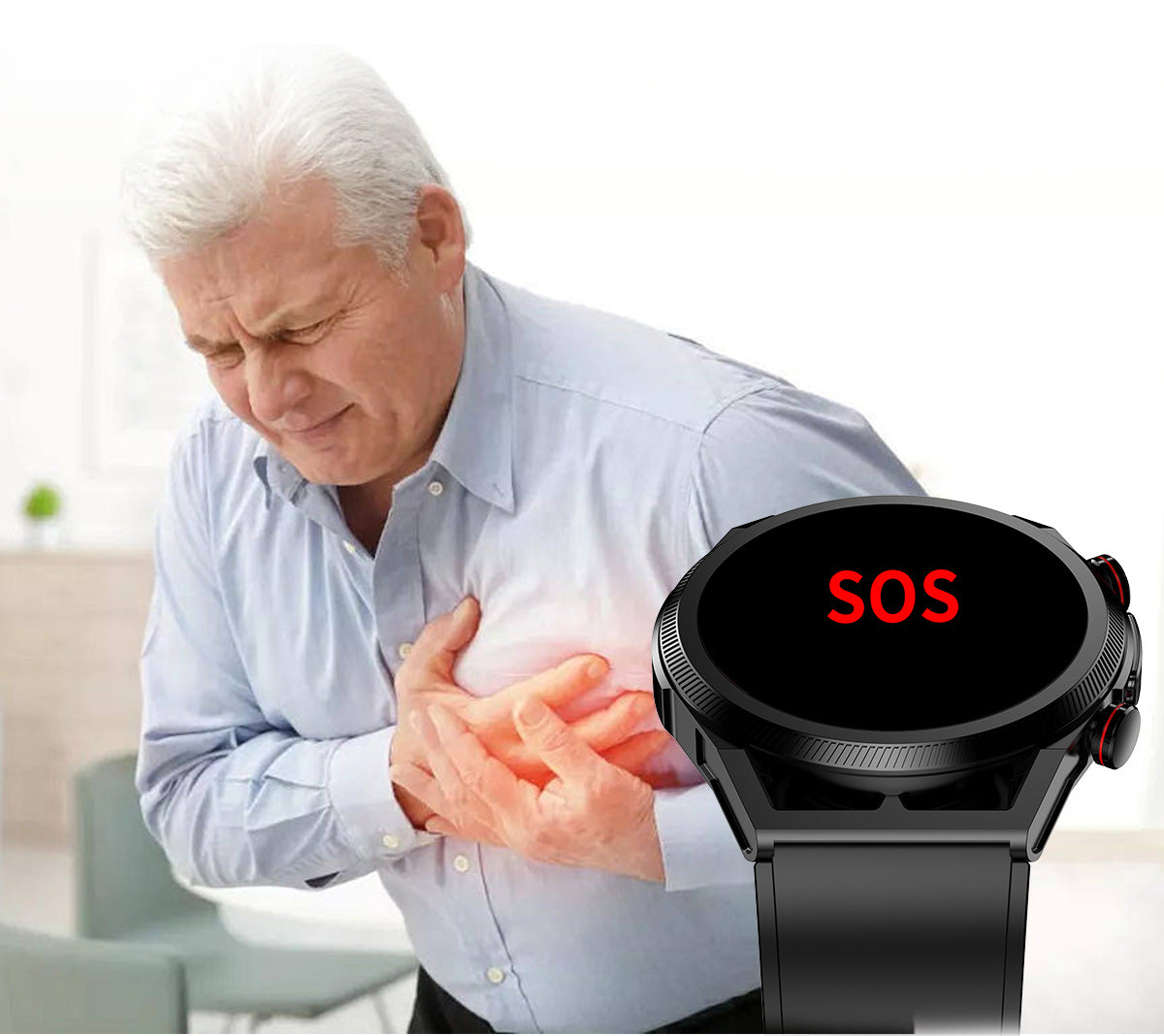 Uric acid measurement
Real-time monitoring of uric acid changes in historical dataClear data for medical reference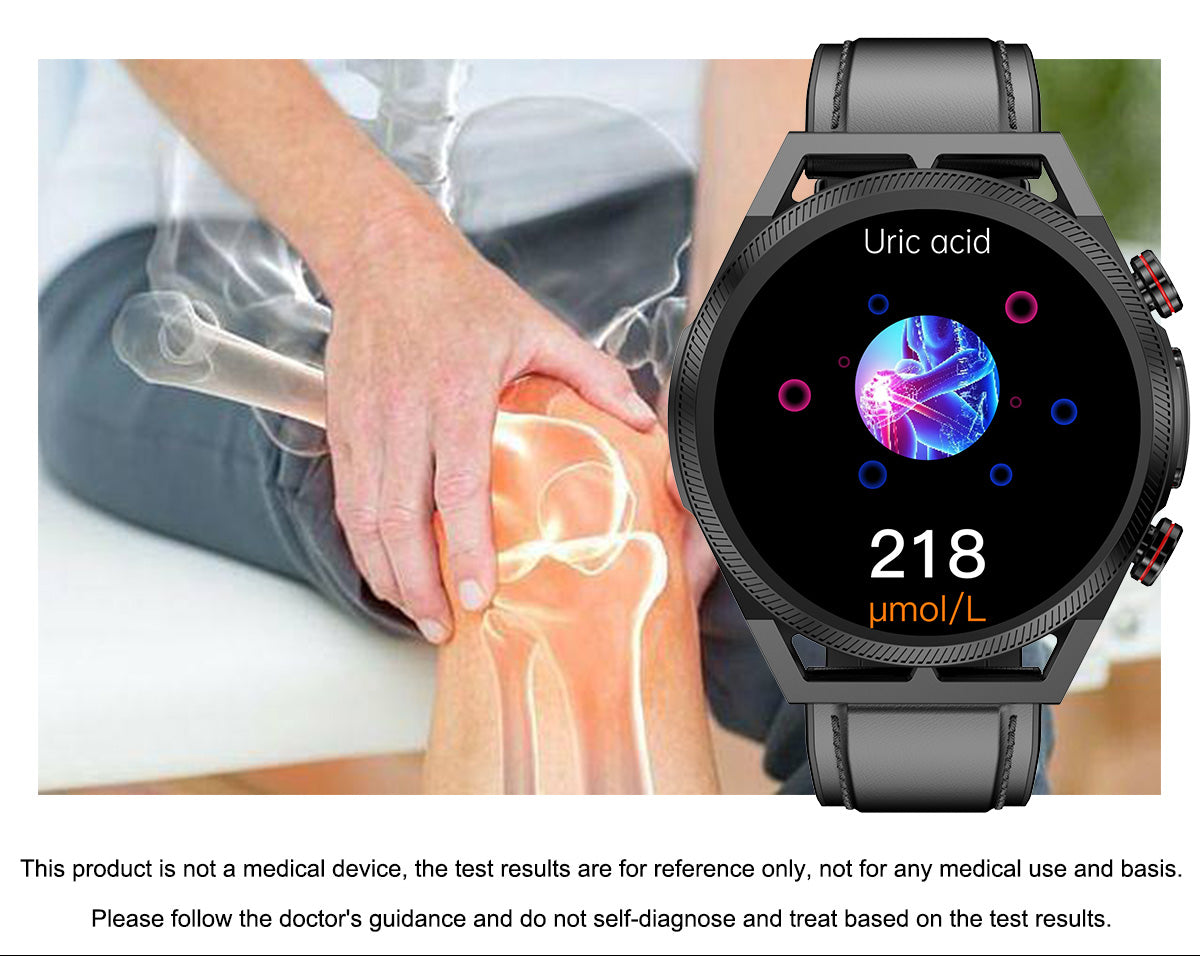 Blood lipid monitoring
Prevention of coronary heart disease, cardiovascular and cerebro-vascular disease development of total cholesterol prevention, theoccurrence of hypercholesterolemia triglyceride, prevention of hy-perlipidemia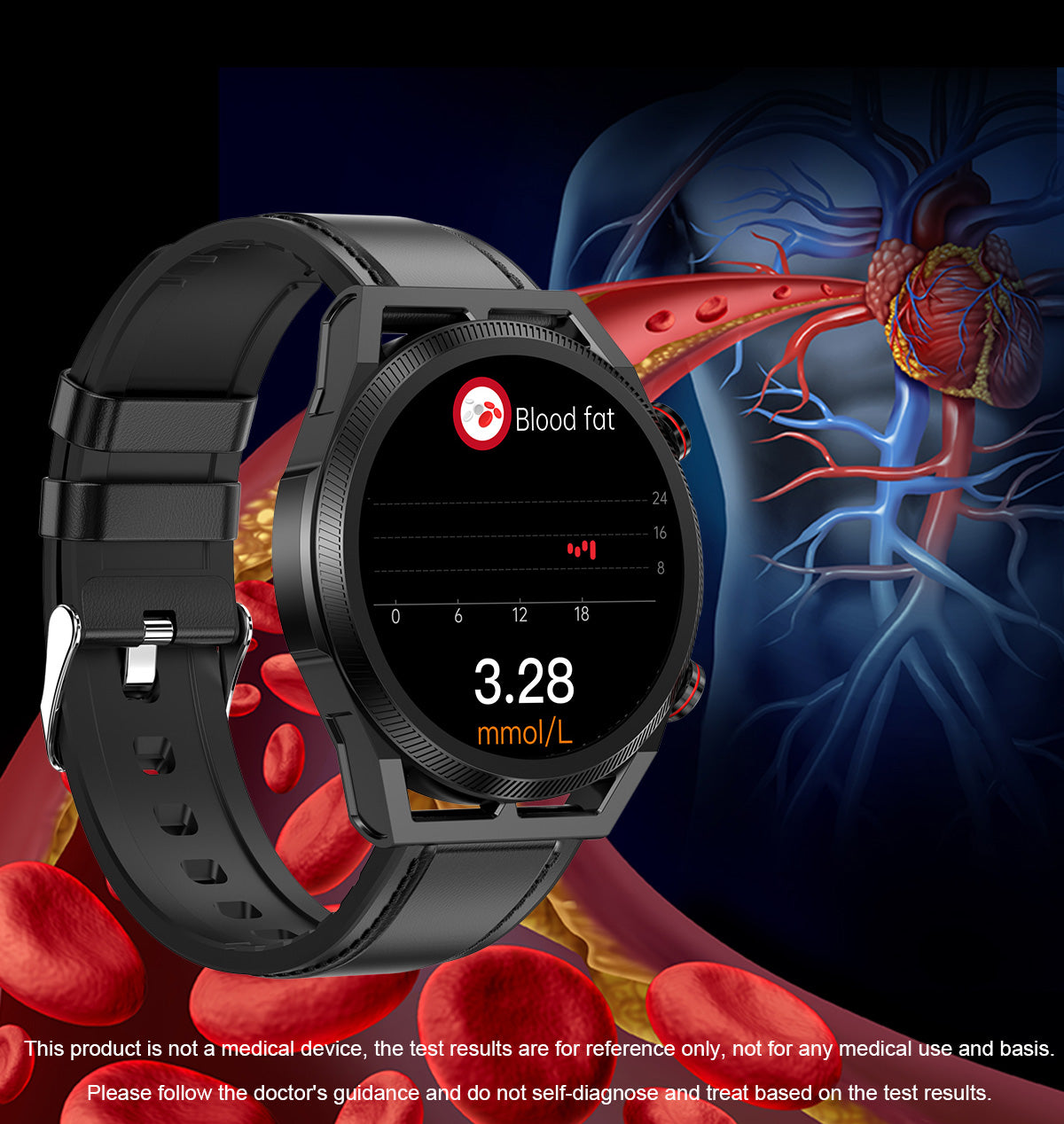 Continuous monitoring of body tem-perature to keep track of changes inbody temperature
High-precision temperature sensor can automatically moni-tor temperature changes, historical data can check the tem-perature curve data real-time update, so that you go outevery day, more peace of mind.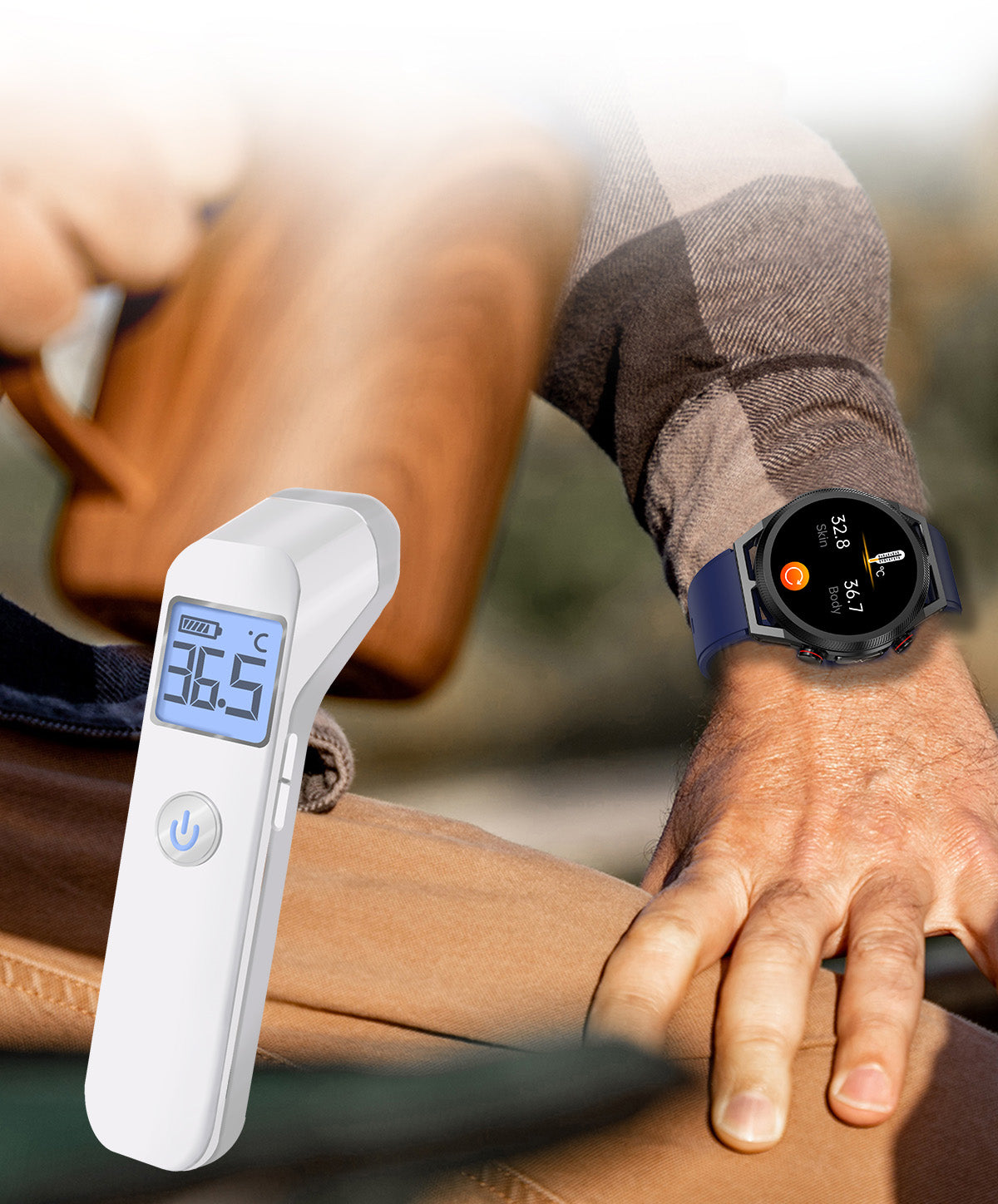 All-weather trackingAbnormal heartbeat. I know
24 hours of meticulous monitoring of heart rate, real-time generationHeart rate curve, insight into your heart pulsating supportHeart rate abnormal alert can be detected in time to prevent it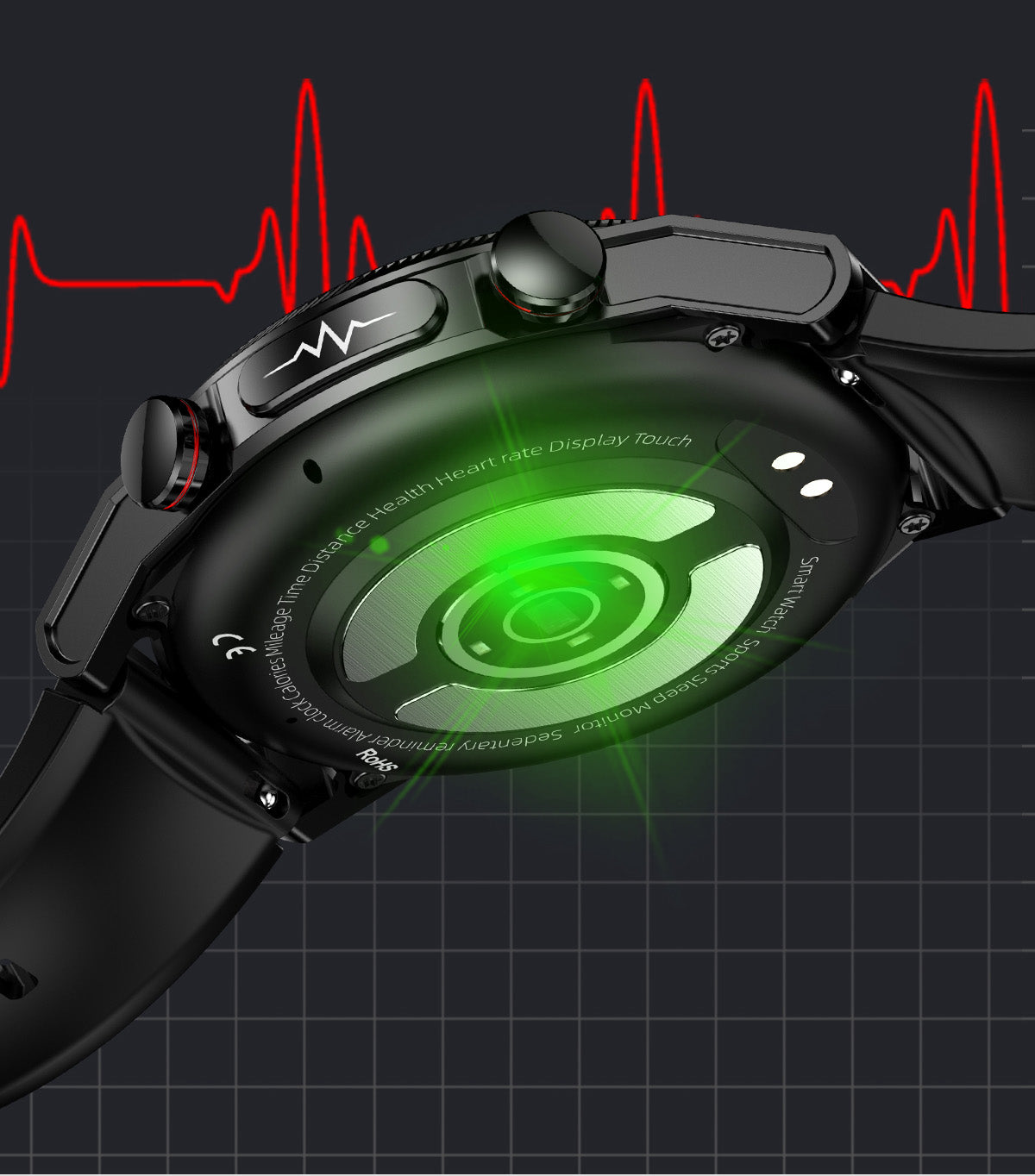 Intelligent blood oxygen monitoringAlways full of oxygen
Long-term mental work or high-intensity exercise may lead to a de-crease in blood oxygen, causing discomfort. Support rapid bloodoxygen saturation monitoring. After connecting to the APP, youcan view more data and easily grasp the health status of bloodoxygen throughout the day.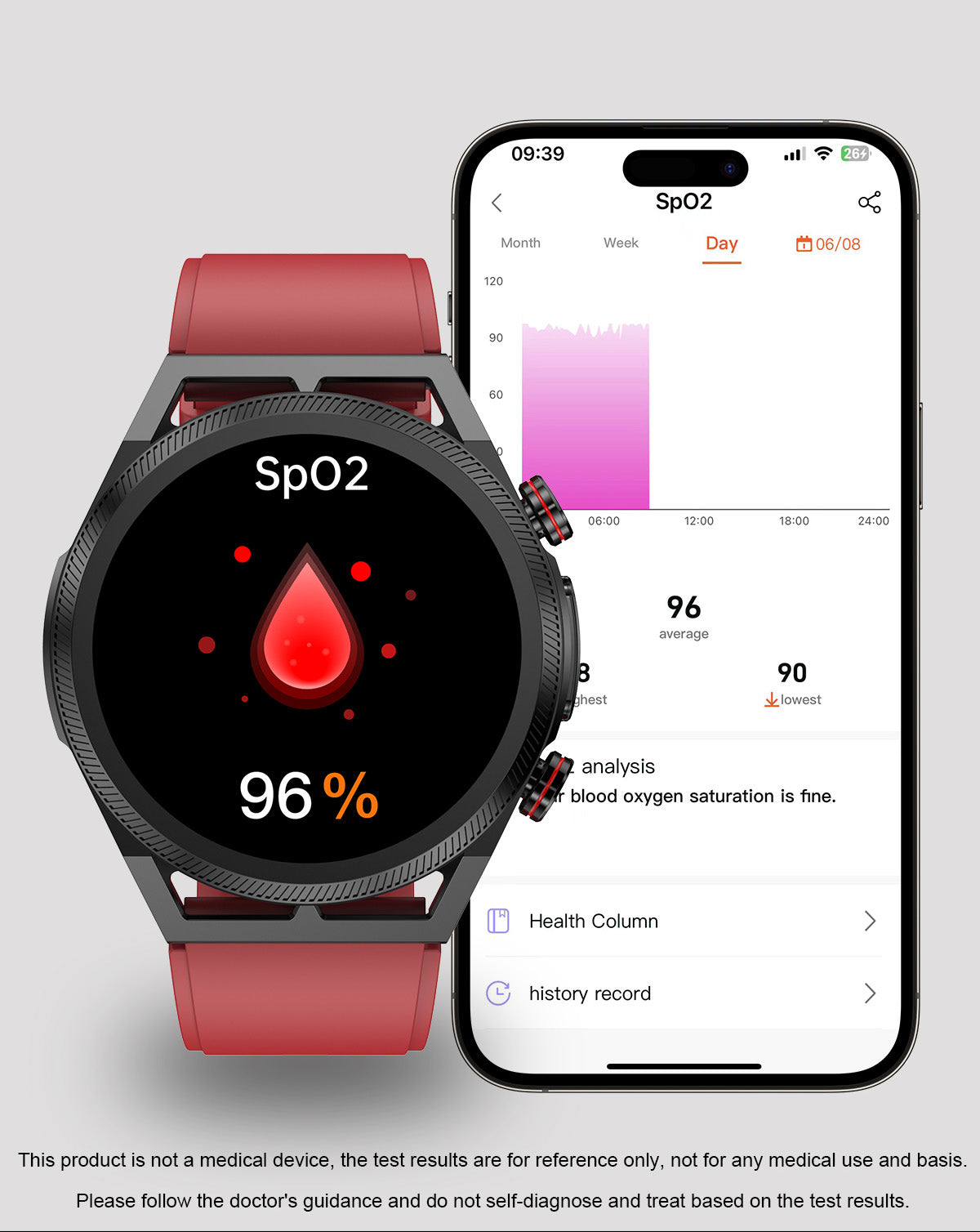 Blood pressure monitoring
Using high-performance optical sensors,Self-developed optimization algorithm,Accurately measure and record your blood pressure.
Sleep Monitor Sweet sleep
Accurate monitoring of sleep state, deep sleep, light sleep professional interpretationThe sleep characteristics of each period were analyzed for sleep quality.Support to view full-day sleep data and sleep data of the last 7 daysHelp you adjust your sleep habits for better quality sleep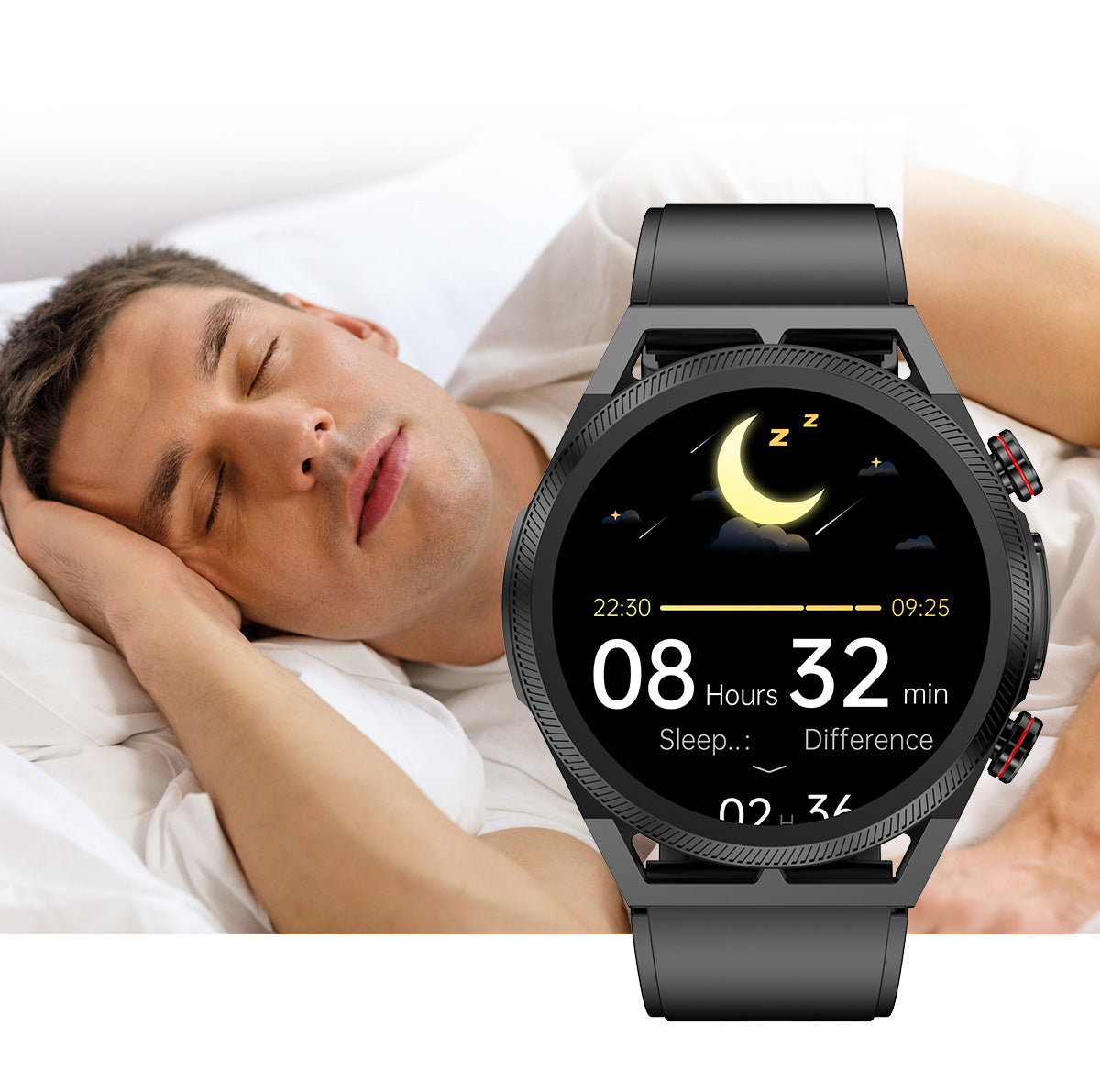 Breathing training
It can help you improve your exercise performance. During the movement,Deep breathing increases your oxygen supply, improves your metabolism,and makes you more efficient during your workout.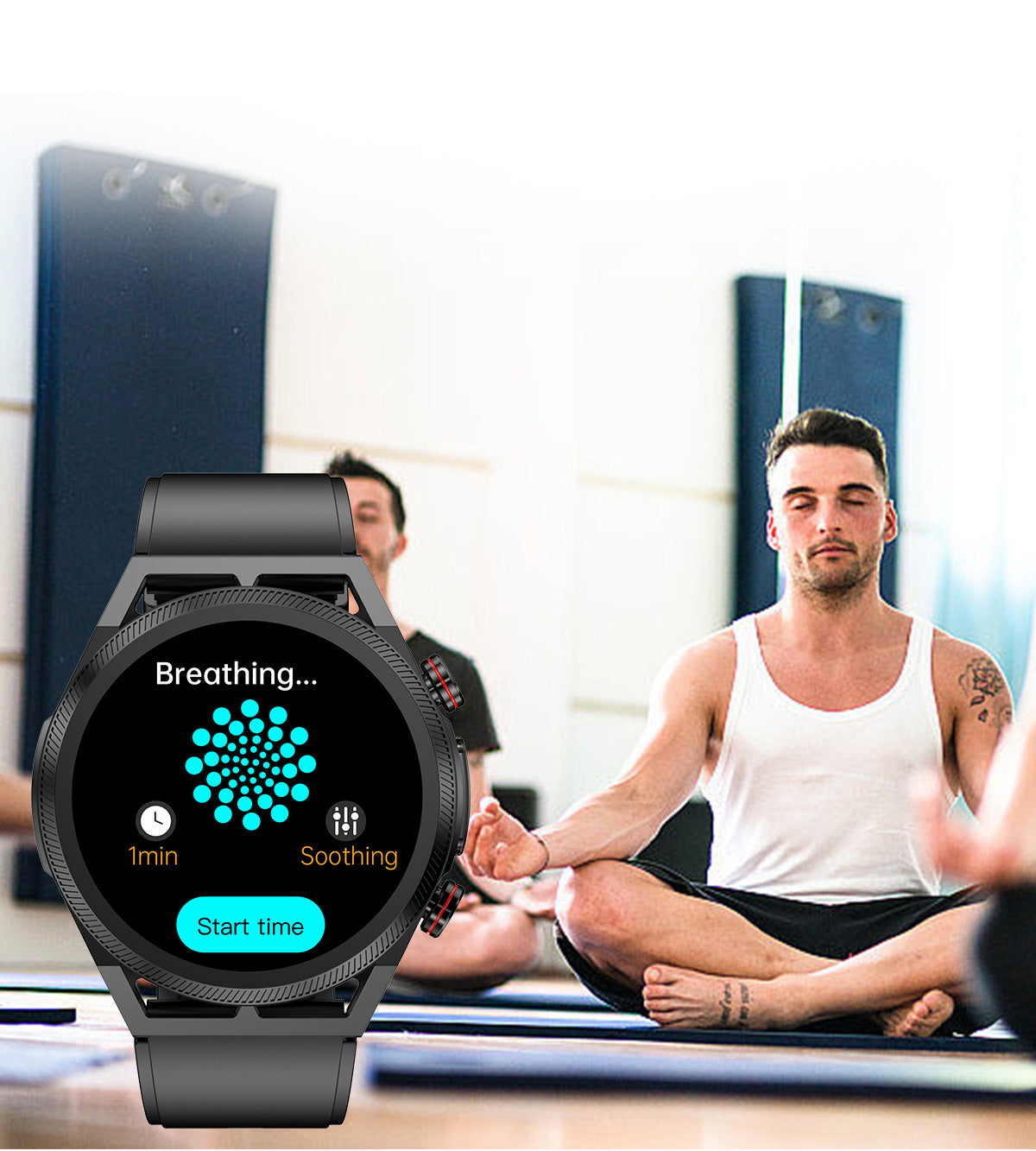 Sedentary reminder
Remind you to take regular breaks,To improve your physical condition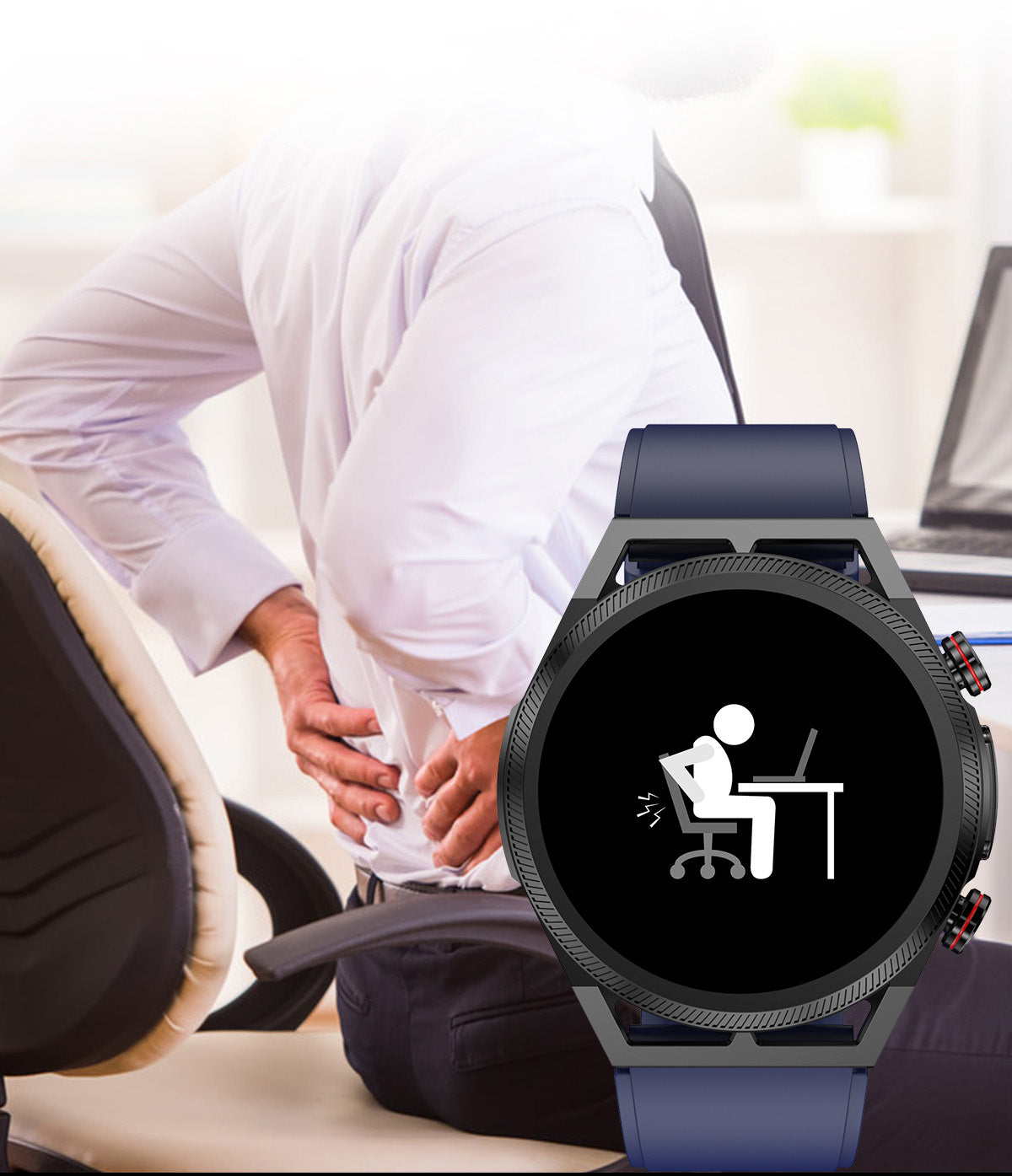 Multimotion pattern
Supports a variety of professional sports modes,
The watch will record all kinds of data during the movement in real timeOn a smartwatch, let you burden more safely and efficientlyKeep exercising and accomplish your goals.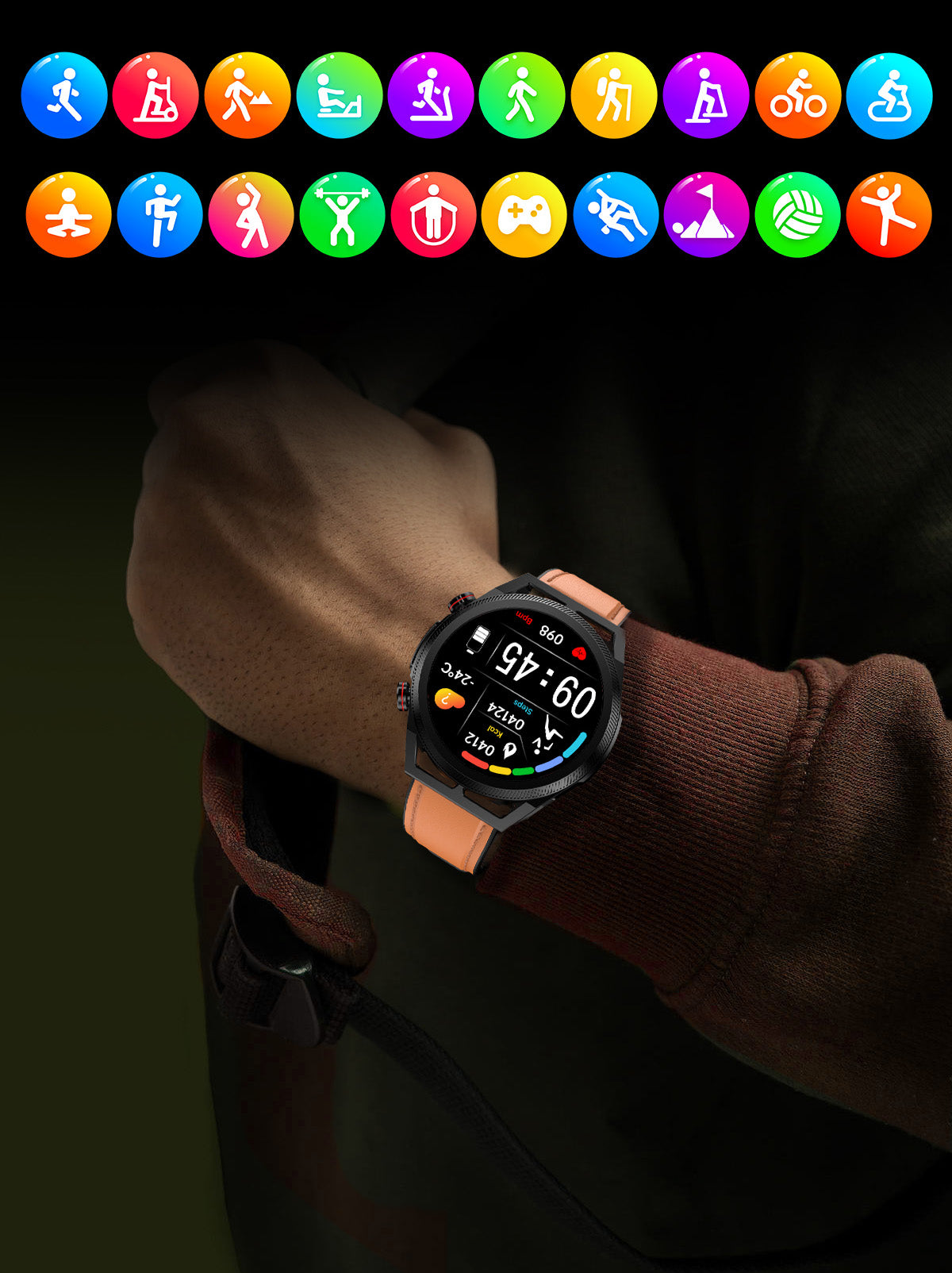 Massive dial style customization
Multiple dial options to match different moods, switch at will,Meet a variety of daily needs can DIY exclusive dial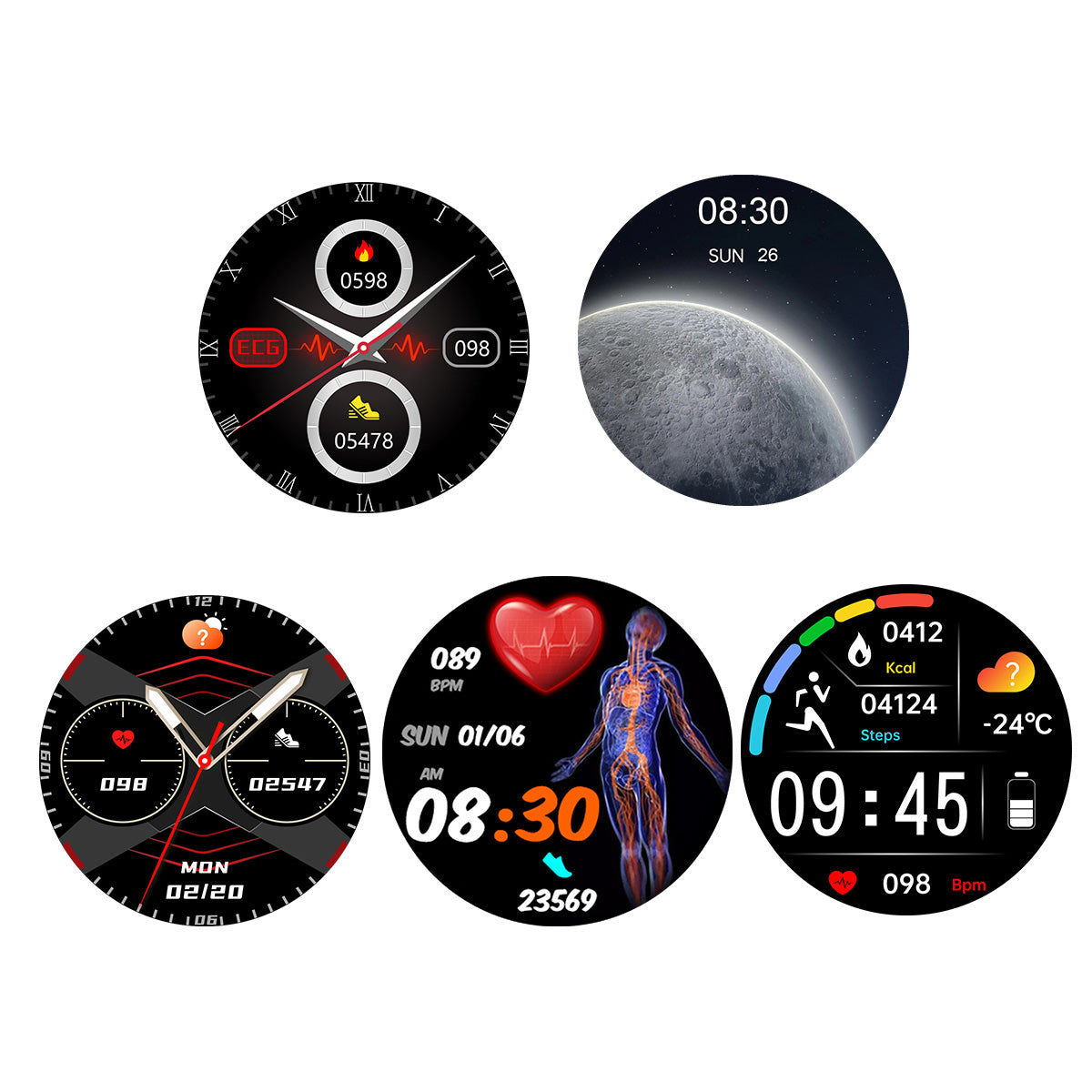 Strong battery life is ready for you
High density polymer carp battery with strong battery lifeThe standby time of a single charge can be up to 30 days, daily useEndurance up to 7 days, accompany you to adhere to the good habits in life.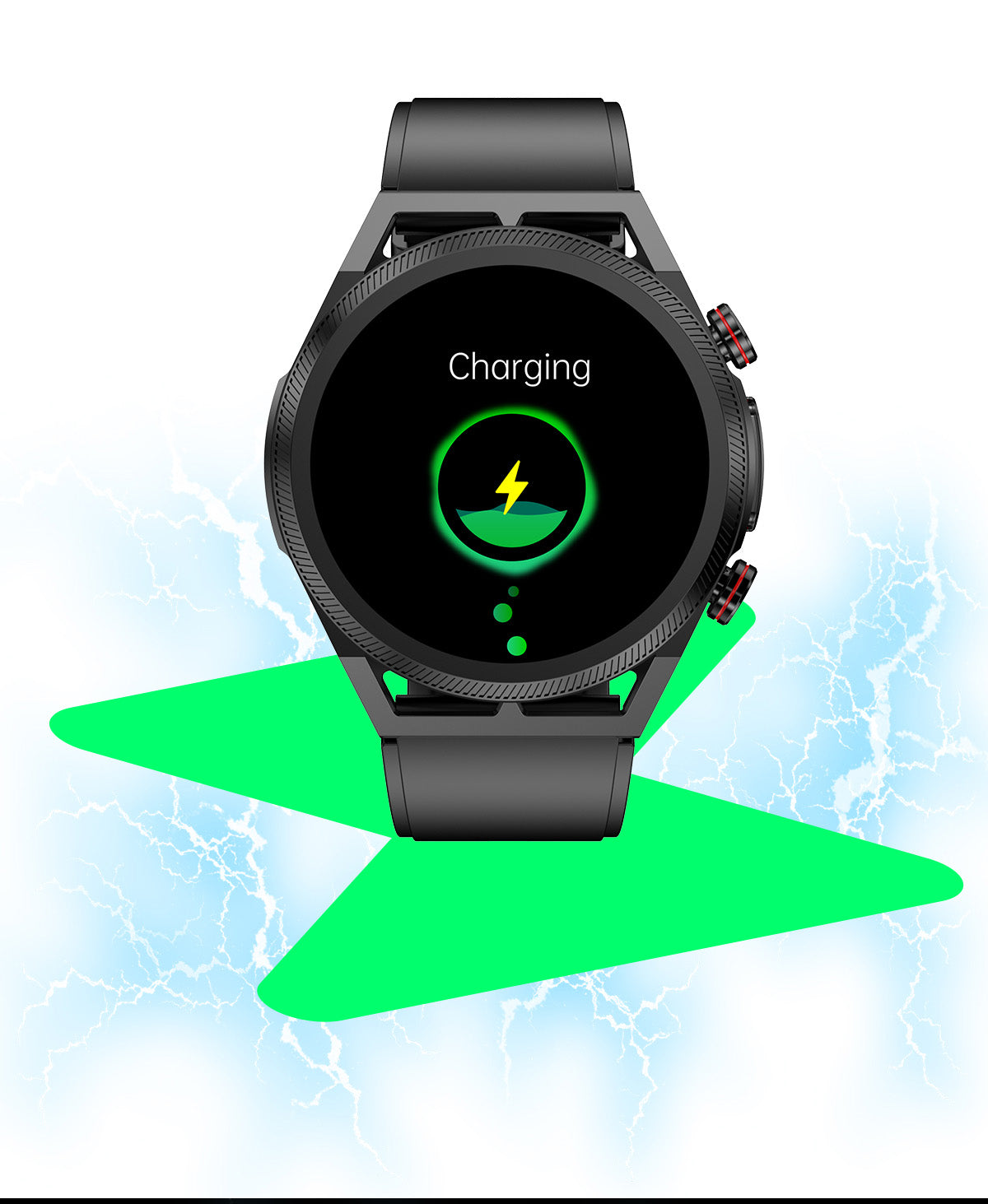 Music controller
When connected to the phone, you can control it directly from the watchMusic play/pause/previous/next, and volume adjustment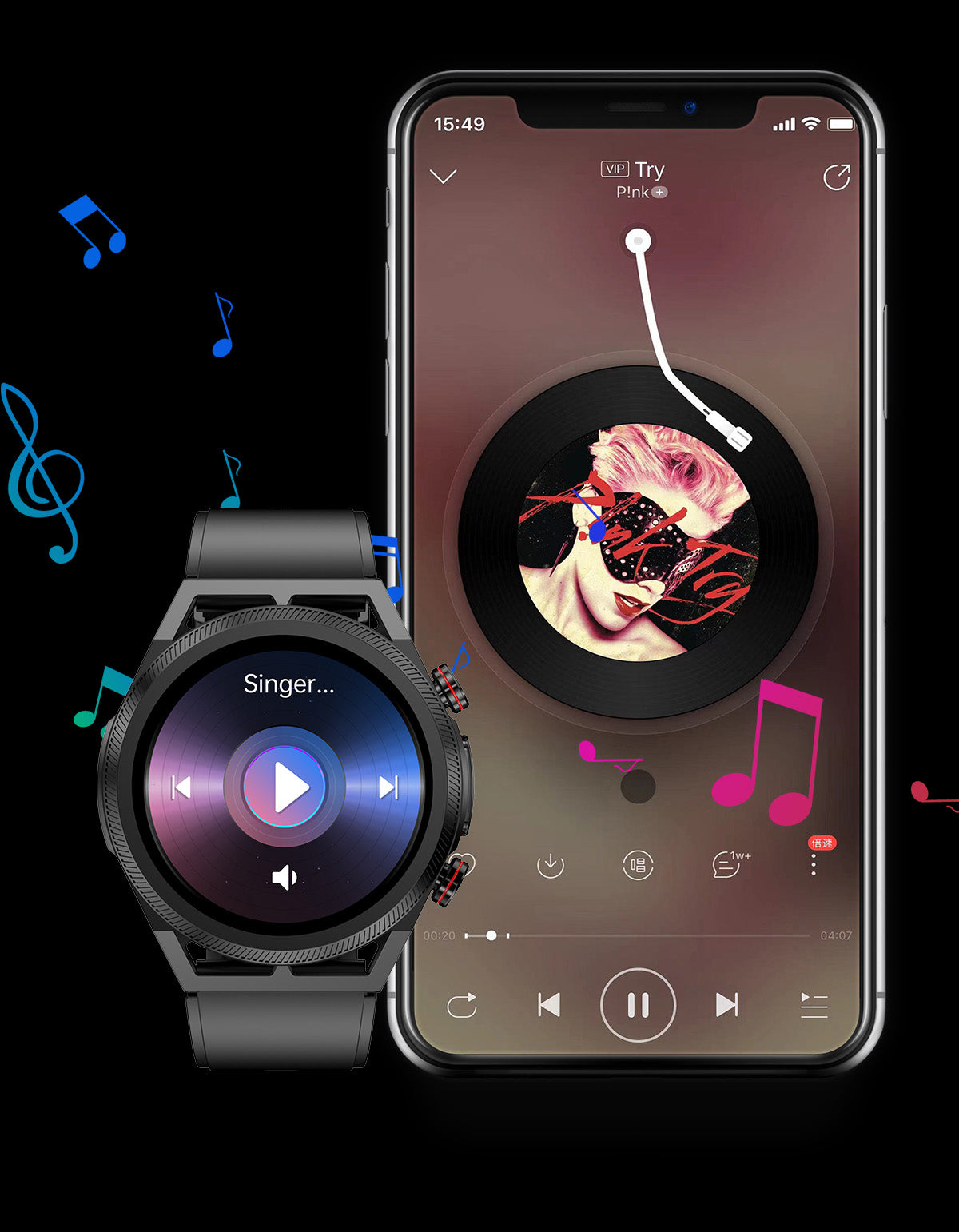 IP67 rated water and dust resistant
With excellent sealing performance, safe and reliable,
Brings excellent waterproof performance, not only easy to handleThe splashing of domestic water is more resistant to exerciseA lot of sweat, wear more comfortable.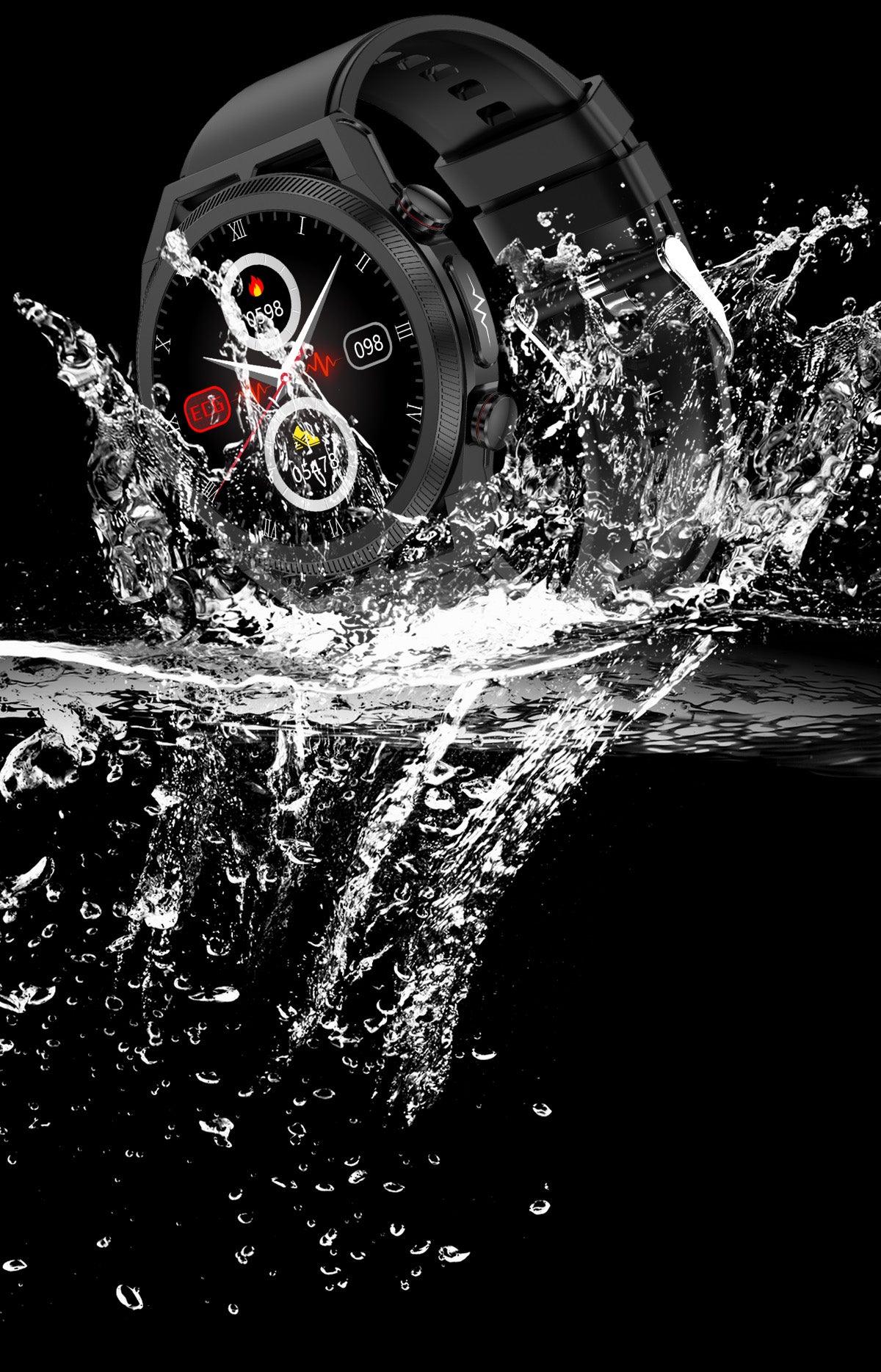 Rich application
A variety of commonly used smart functions to check the weather,Remote photo, SMS reminder, sedentary reminder,Smart stopwatch, women's health and other practical toolsFacilitate your daily life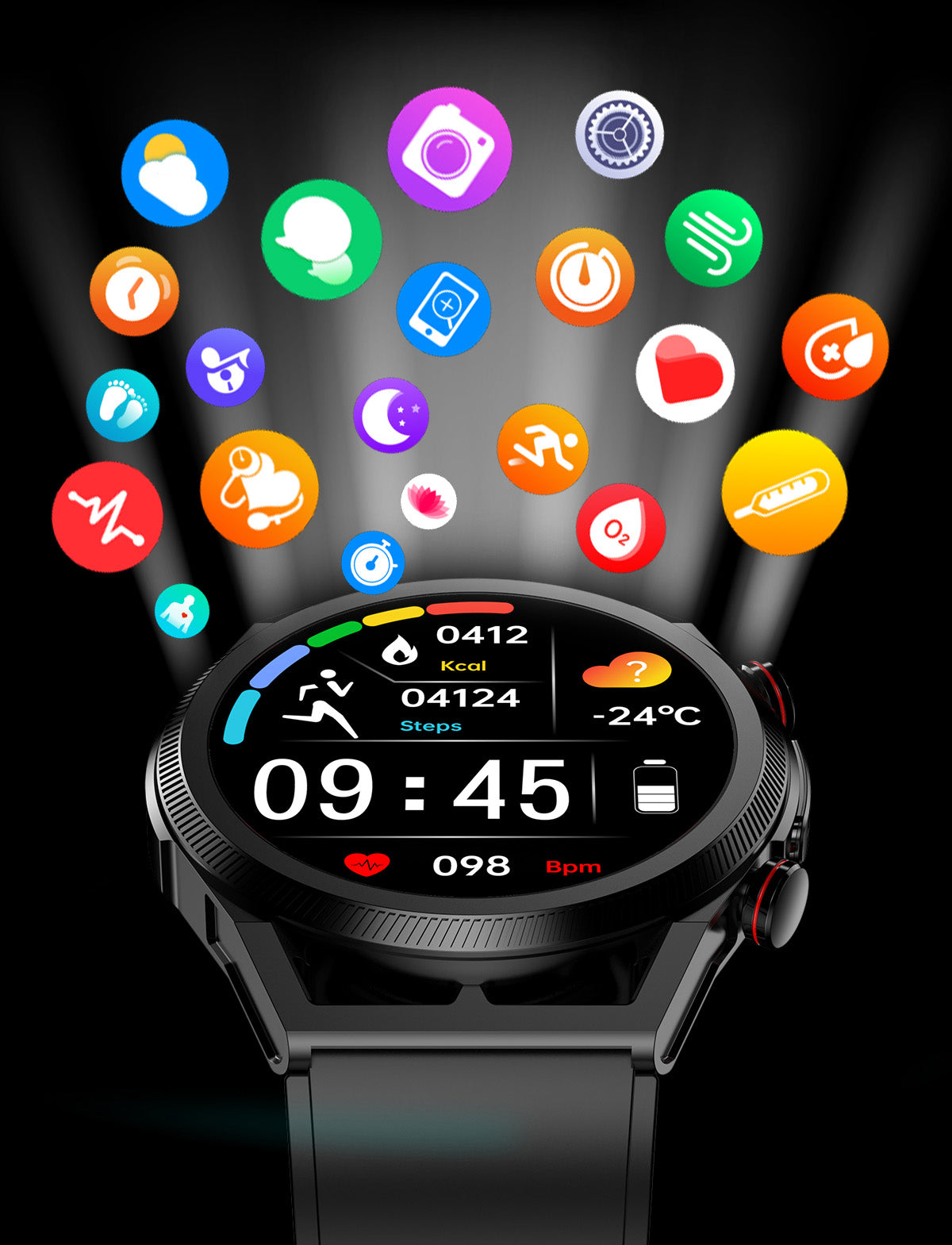 More Health FeaturesWaiting for you to explore
Breathing exercises, message alerts, call rejection, SMS alerts,Alarm clock, music control, remote phone camera, stopwatch,Countdown, Calculator Sitting reminder, Women's health,Find your phone, weather forecast.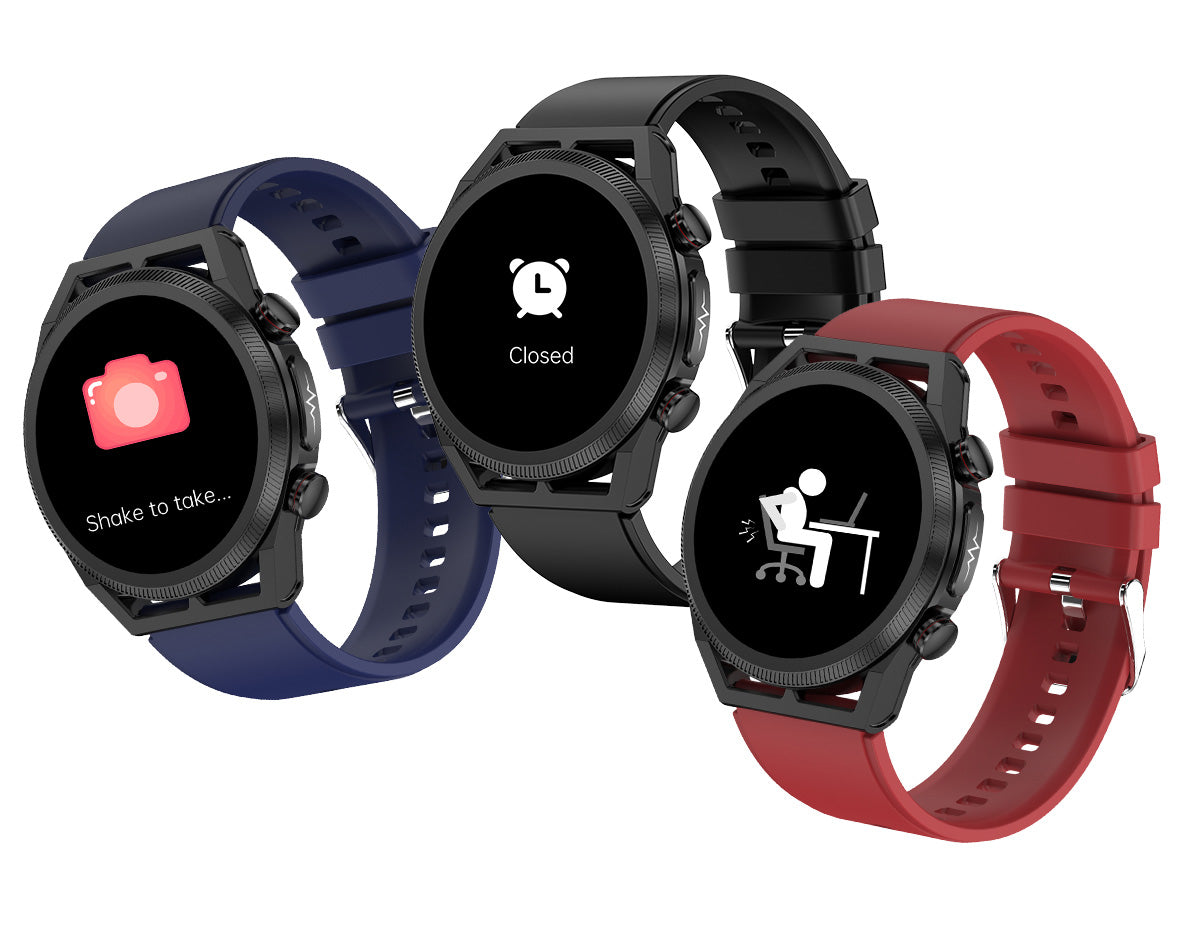 Family portrait
A variety of color bands are available