With the Remote Care smartwatch, you can stay connected and receive personalized care wherever you go. The watch supports family and friends remote care, allowing them to monitor your health remotely and provide timely support.
Feature:
ECG electrocardiogram
Independent and accurate blood oxygen measurement
Precise body temperature measurement
Real-time heart rate measurement
Photoelectric automatic blood pressure measurement
Sleep monitoring
Respiratory rate measurement
Heart rate alarm
Family and friends remote care
Multi-sport mode
Exercise measurement (step/calorie/distance
Sedentary reminder
Raise wrist to brighten the screen
Anti-lost reminder
Message push
Call reminder/reject
OTA upgrade
Music control
7-day rolling storage of historical data
Remote control camera
WeChat Motion Sync
Multiple dials
Alarm clock
Watch language support: Chinese, English, Japanese, French, German, Italian, Spanish, Russian, Portuguese,
APP language: Chinese, Traditional, English, Japanese, German, Russian, Italian, French, Spanish, Portuguese, Vietnamese, Korean, Persian (Arabic)
Specifications:
Features
ECG+Care chip, measure blood pressure, blood oxygen, heart rate, body temperature
Blood oxygen sensor
PD: OSRAM (Osram) SFH2703
Shell material & color
Shell: zinc alloy + vacuum plating (black, silver)
Bottom shell: PC+ABS+Medical grade 316 stainless steel sheet
Strap: TPU strap (black)
Accelerometer
STK8321 3-axis sensor (G-SENSOR)
Compatible System
Android 4.4 and above,iOS 8.2 and above
Display
Tempered glass+IPS HD TFT 1.72 inches 356*400
Processor (MCU main control)
Realtek 8762DW
Battery capacity
Pure cobalt lithium battery 240 mAh with 7-10 days of use, 30 days of standby
Inflatable blood pressure measuring chip
BP006 Special for oscillometric blood pressure function
Touch
CST816D full screen touch
Temperature sensor
CT1711
Vibration motor
Mute vibration
Photoelectric PPG Analog Front End (PPG AFE)
HX3605
Bluetooth
5.1BLE (low power consumption)
ECG Analog Front End (ECG AFE)
TI1291
Physical buttons
1 Buttons
Non-invasiveblood glucose testing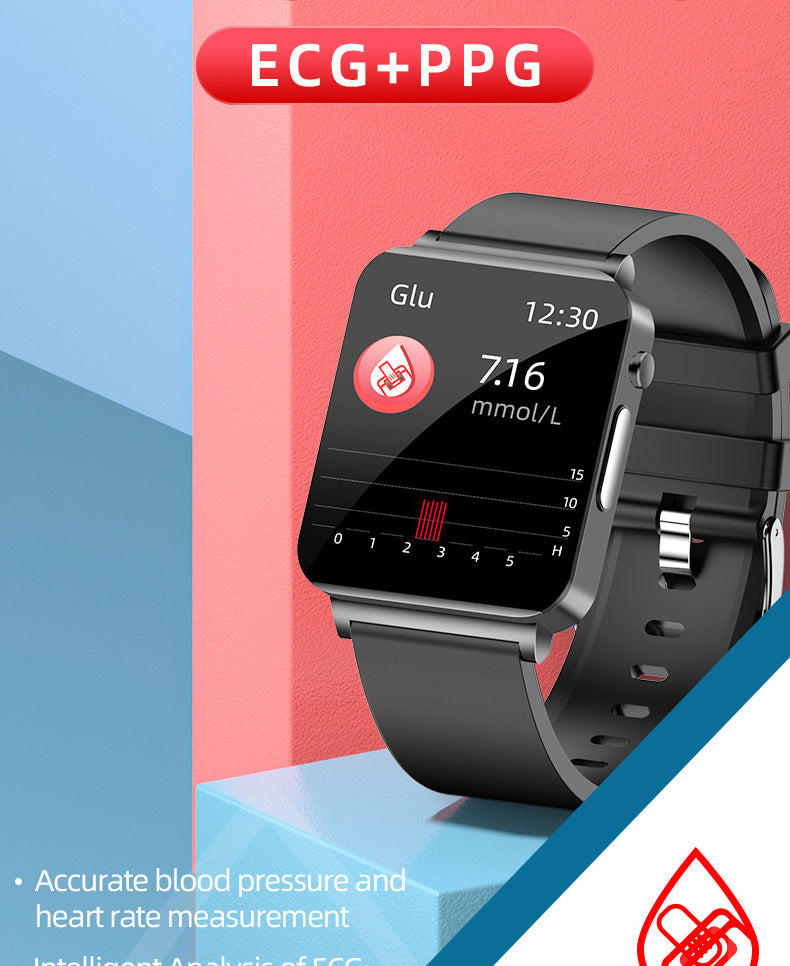 1.72' Frameless design
Using high-definition touch color screen, slippery,clickable, convenient and fast, embellished withcolorful life.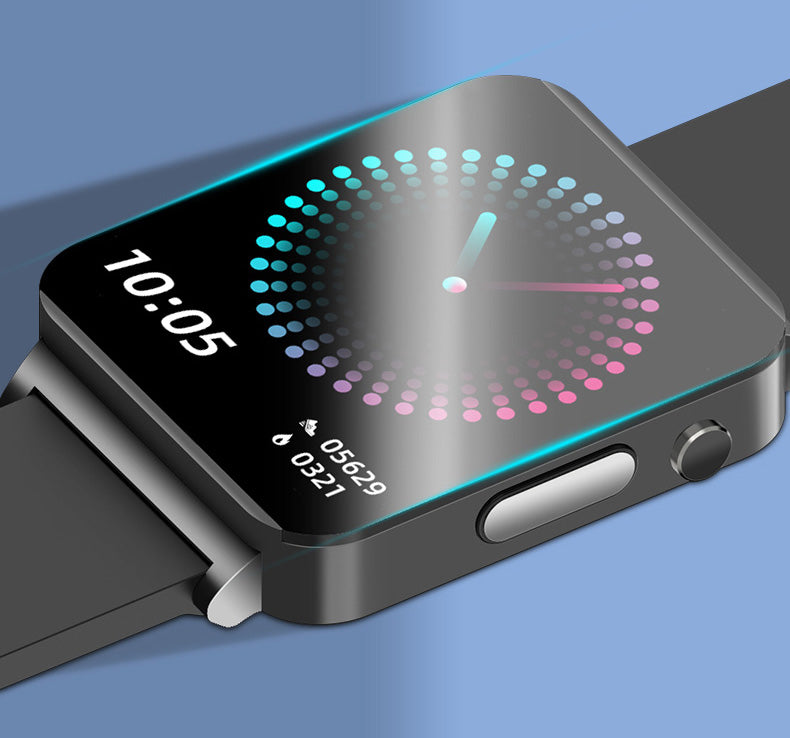 20+Cool dial
Built-in a variety of nice dials, your temperamentwill be presented immediately. Smart watch supportCustomize watch face, customize function display,set your favorite picture to dial background,let your watch be creative.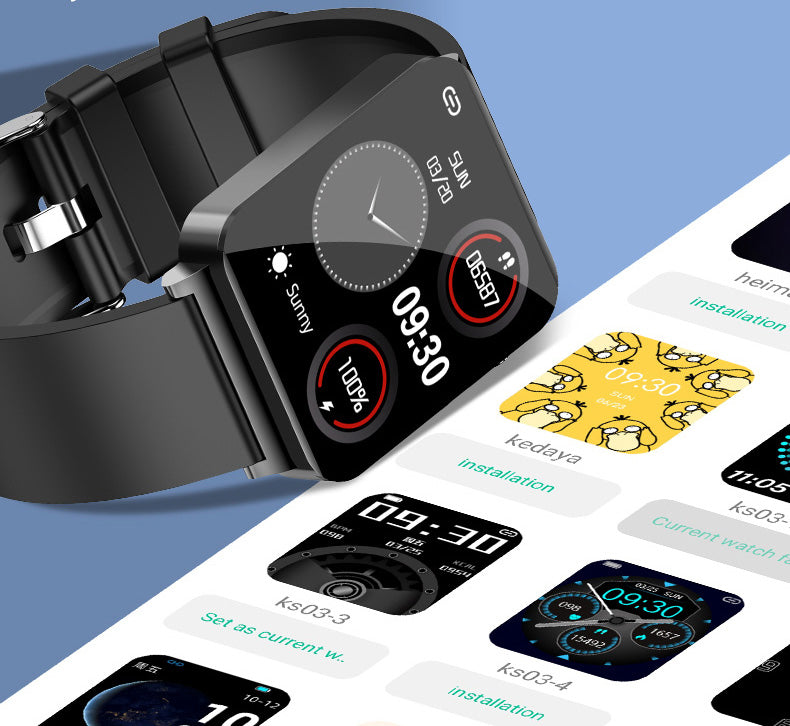 Core technology
Built-in powerfuL RTL8762DW processing chip set,high-level production technology and raw materials,stronger processing performance and more accuratefor obtain data.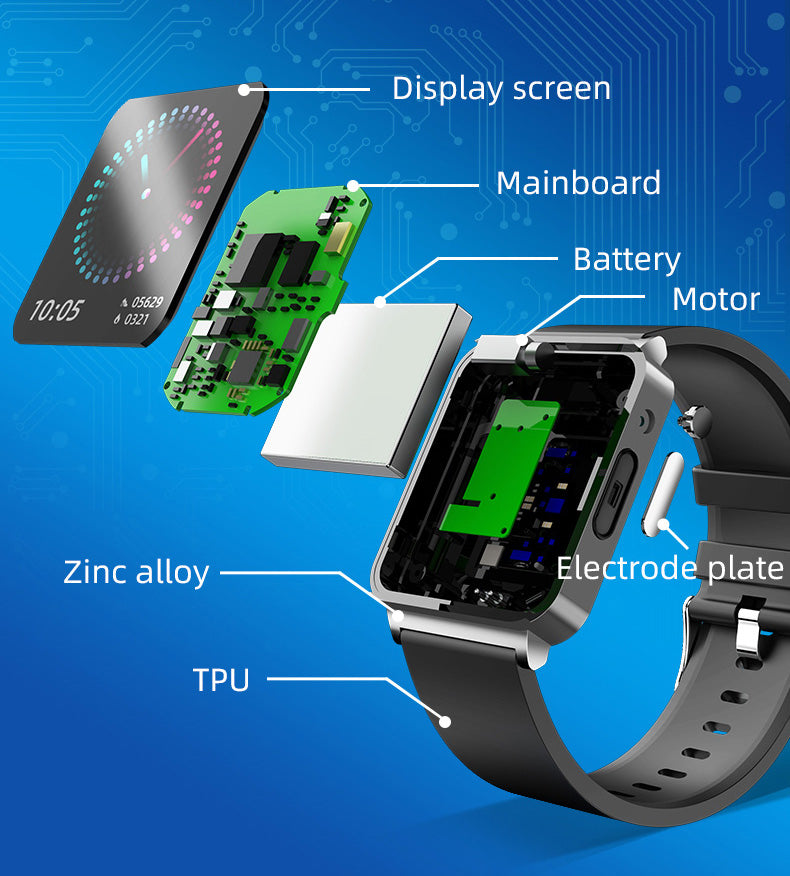 PPG+ECG
Wrist ECG test function, smart and portable to measureat any time,ECG sensor according to the I lead standard,superconducting powder metallurgy technology tocollect the heart's ECG waveform (ECG). The detectionprinciple are the same of the hospital's machine.discover abnormalities in time to assess sudden risks.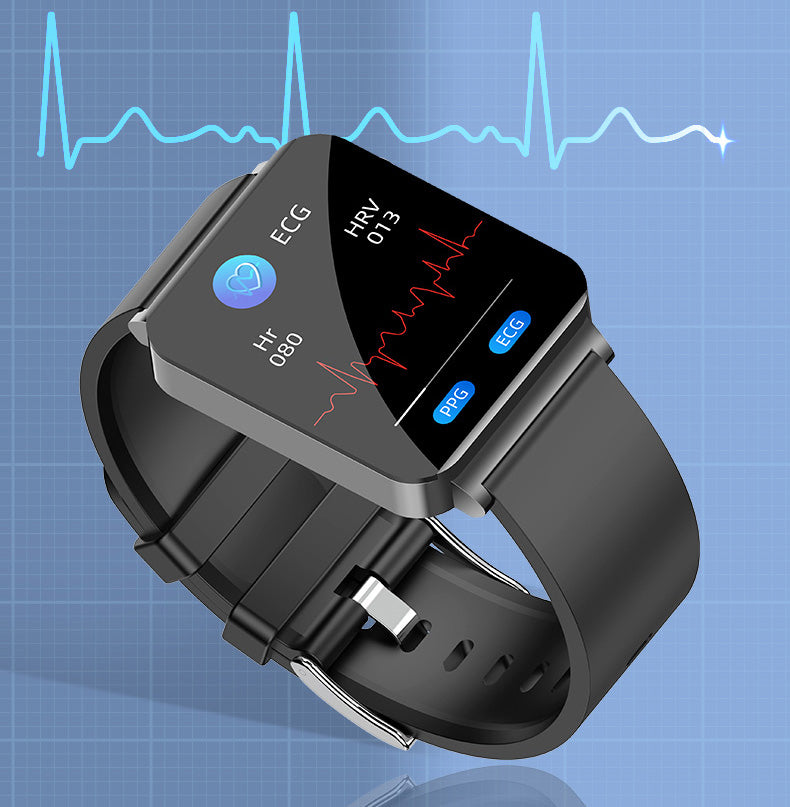 Al intelligentanalysis ECG report
Through intelligent analysis of big data, compare withmore than 10 kinds of heart diseases.No need to goto the hospital, know your physical condition anytimeand anywhere.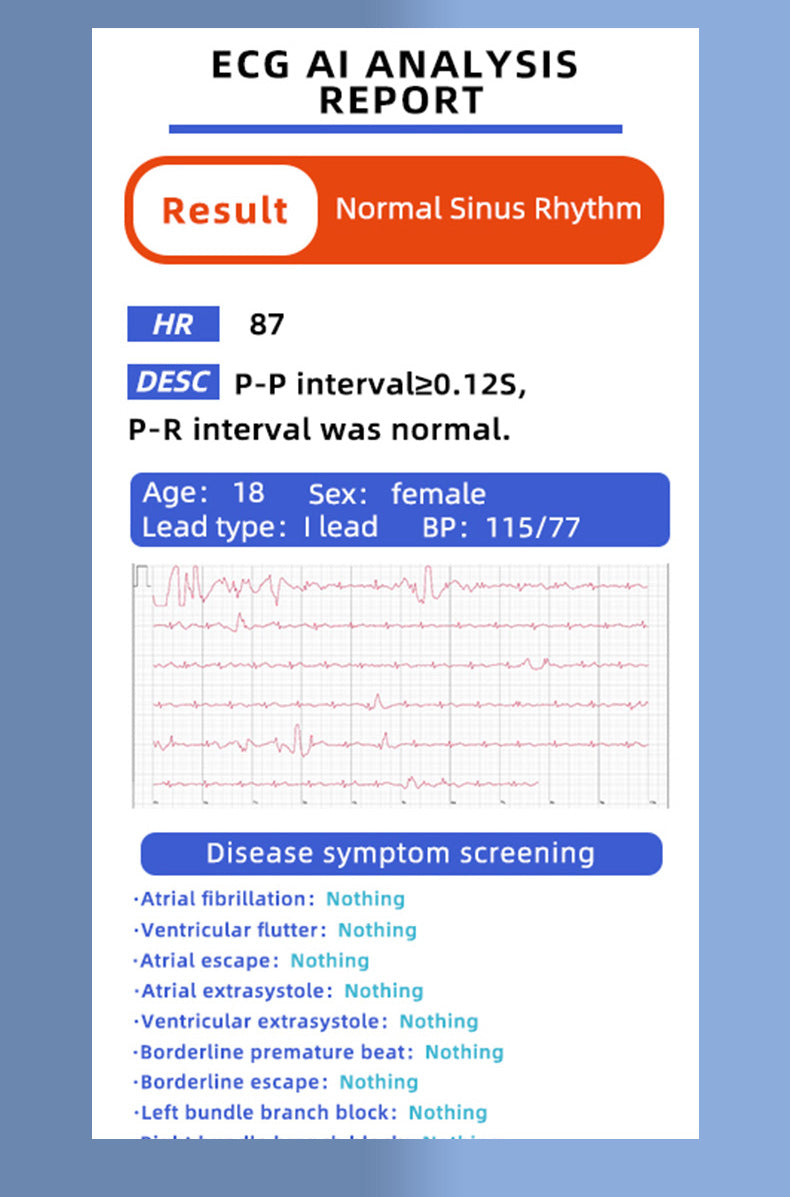 Temperature
Accurate measurement, high accuracy, history ofbody temperature data can be check, all day
temperature curve data Real-time synchronization toAPP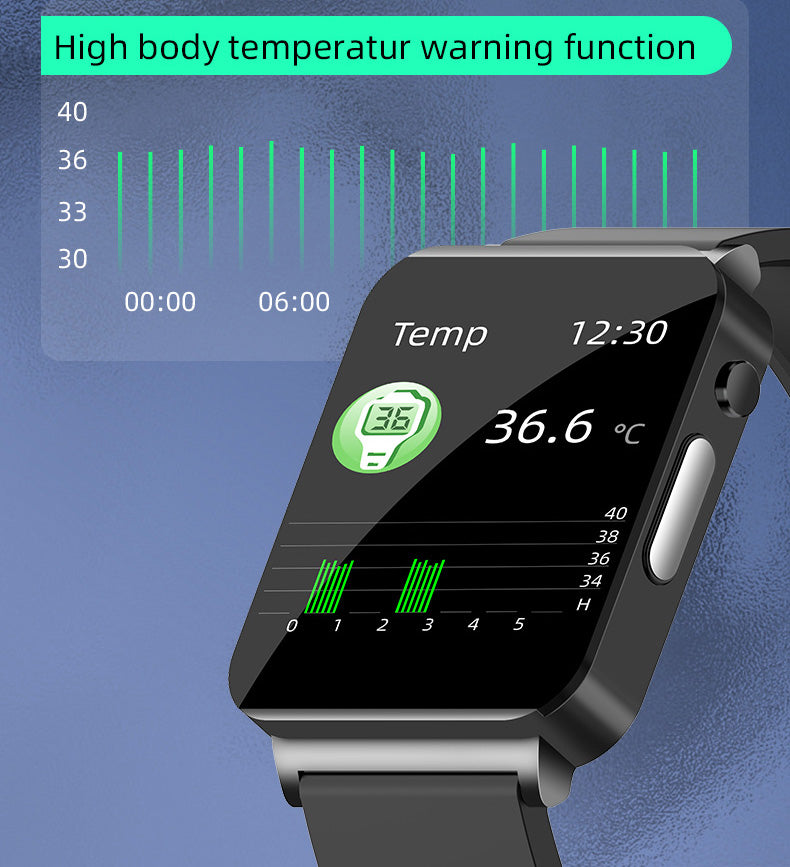 Sleep
Monitor sleep quality, real-time heart rate,sleepbreathing quality throughout the whole process,
According to big data analysis,more accurately judgethe sleep situation (sleep duration,awakenings times,sleep time, light sleep, deep sleep), score thequality of sleep, help record complete sleepinformation, get a nice sleep night.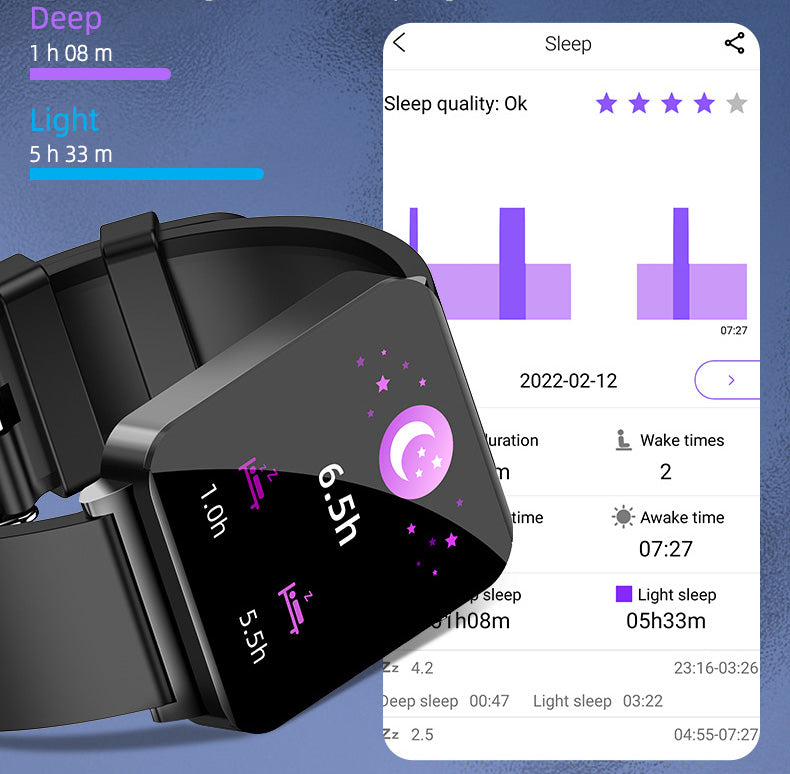 Sports modes
Support Multiple sports modes, record your time andheart rate during exercise,Calorie and otherdata, scientifically adjust the state of exercise.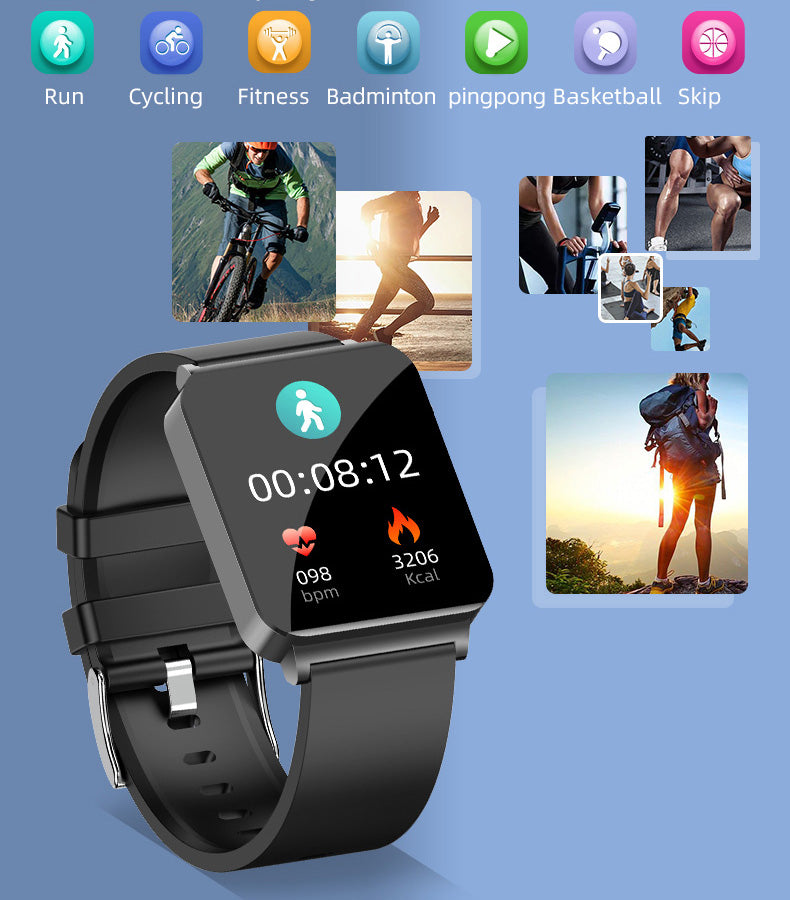 IP67 waterproof
IP67 waterproof standard, effectively prevent sweatand raining,no more worry about water in dailyuse(but after in cold water, wash your hands withspraying, please wipe off the water for keep device dry)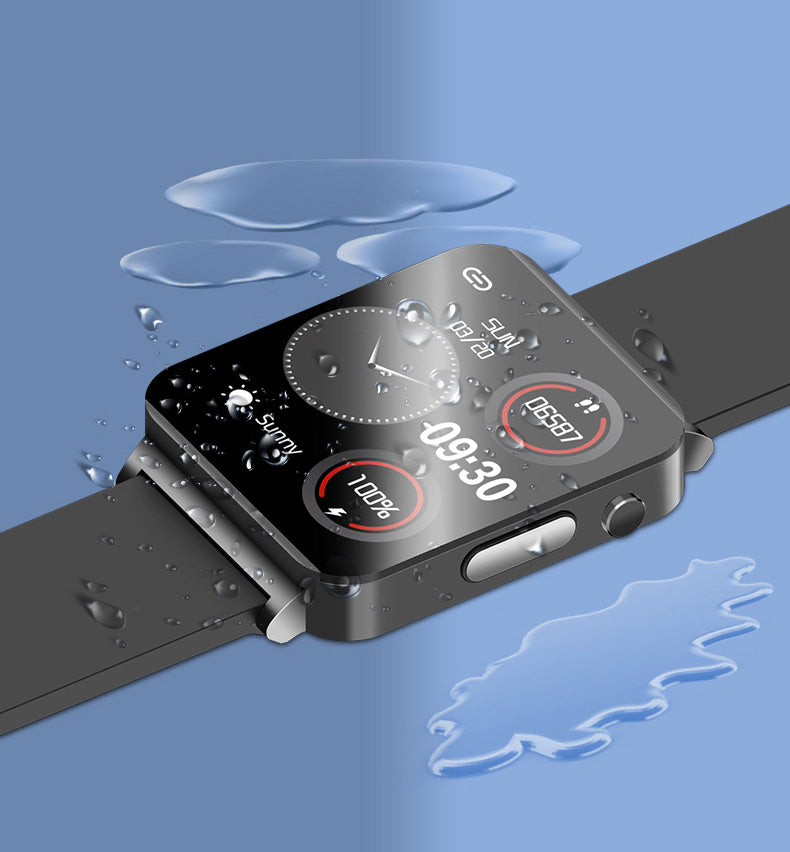 Remote care
Add parents or relatives or friend as friends, then youcan check their exercise steps, mileage, calories, sleep,heart rate, blood pressure, and electrocardiogram, etc,to know the health data of family remotely.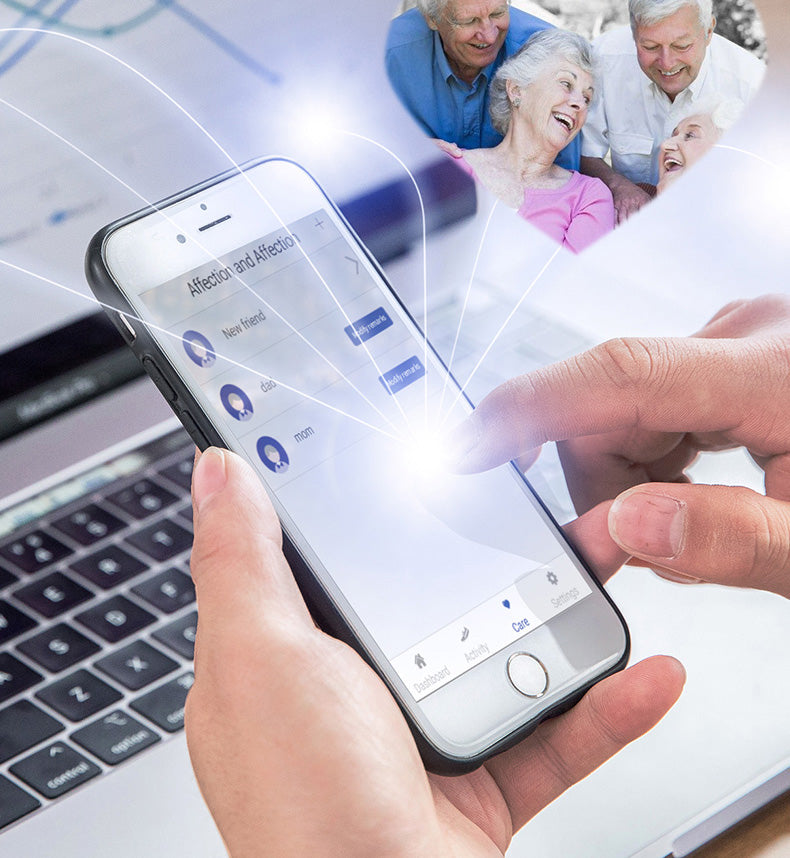 Long battery life
Adopt large-capacity battery and intelligent powerconsumption algorithm to maximize power
consumption,typical use situation can be last for 15days, keep easy and happy every day.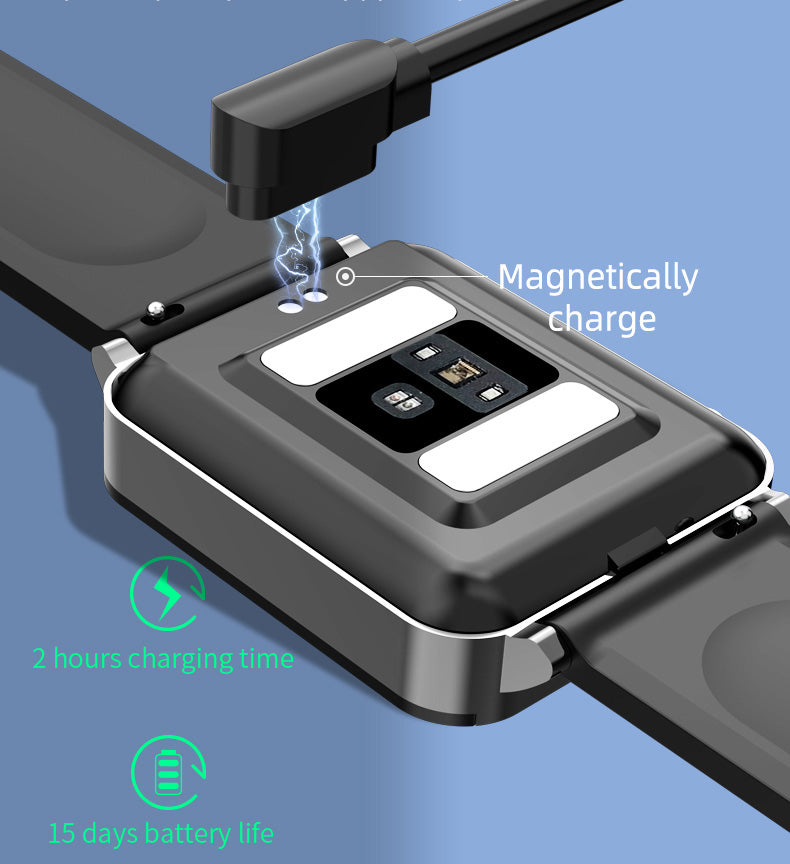 More features
True also outstanding